Gerard Way Teases "Heavy" New Song Inspired by Witches
By Katrina Nattress
January 3, 2019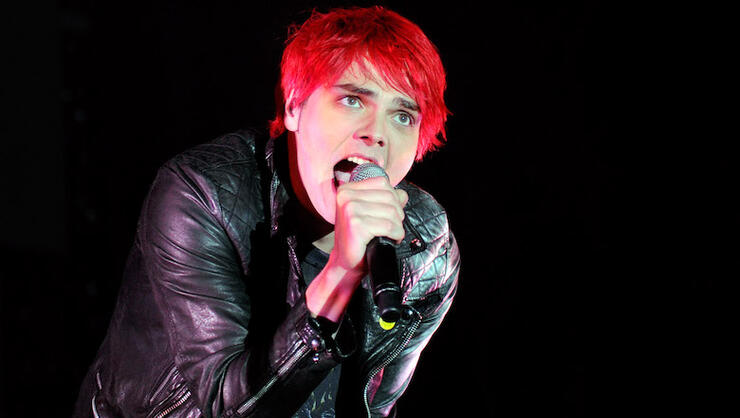 Gerard Way had quite the year in 2018. The former My Chemical Romance frontman put out three new songs — "Baby You're a Haunted House," "Getting Down the Germs" and "Dasher" — and confirmed that his comic book series The Umbrella Academy will be getting a television adaptation on Netflix, which is slated to premiere on February 15th.
To celebrate the new year, the artist shared an extensive recap of his last 365 days on his official website. The year in review included everything from stories about his furry friends and human family to sharing photos of the office where he's been writing more comics. However, the singer-songwriter also got fans excited about what to expect in 2019 by hinting at even more new solo music.
"2018 was a dark year full of black magic in my opinion, so it got me thinking about witches again," he wrote underneath a photo of a pretty terrifying witch mask. "I was inspired to buy this mask because I had just written a song called I Am The Hag, which I haven't finished yet. It's kind of heavy. Maybe I'll release it in 2019."
We're all for some heavy Gerard Way tunes and are crossing our fingers that we'll get a chance to hear the song this year.
Read his full 2018 recap here.
Photo: Getty Images
Chat About Gerard Way Teases "Heavy" New Song Inspired by Witches