Snoop Dogg Offers To Change The Life Of A Dog Named Snoop
By Hayden Brooks
January 3, 2019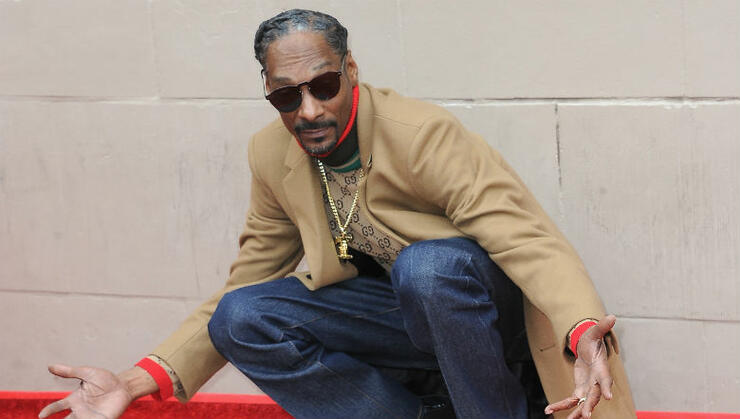 Snoop Dogg has offered to make the life of a pup named Snoop all that much better.
After a video of an abandoned young bull terrier took to the blogosphere, courtesy of Rachel Butler, who works as a regional manager for the Royal Society for the Prevention of Cruelty to Animals (RSPCA), viewers were dumbfounded. As per footage from BBC News, the clip shows an unidentified man dumping the canine and his bed on the side of the road in England's Stoke-on-Tent neighborhood in mid-December. It gets even worse when the canine attempts to get back in the car with his owner, but the man drives off, leaving the dog in the street.
After being rescued and named after the 47-year-old rap veteran, Snoop caught wind of the press and stepped up to the plate to rescue the dog. "It is heartbreaking," he told U.K. tabloid The Daily Star. "There is always room for another dog in Casa de Snoop. If he really needed a home then he has one with us, but I don't think there is going to be any shortage of loving homes after all the exposure he has got."
Much like the rapper expected, the offers to take in the canine came pouring and he is on his way to a new home soon. "Snoop is currently staying at private kennels and I'm happy to say that he is doing really well and is getting a lot of fuss and attention from staff there," Butler told PEOPLE. "He is a lovely friendly dog and a lot of people have fallen in love with him! At the moment he isn't up for rehoming while our investigation into his abandonment is ongoing. However, we have had scores of people wanting to rehome him so we are certain he will not be waiting long for a new home."
Chat About Snoop Dogg Offers To Change The Life Of A Dog Named Snoop