Fall Out Boy's Joe Trohman Is Selling a Bunch of His Gear
By Katrina Nattress
January 4, 2019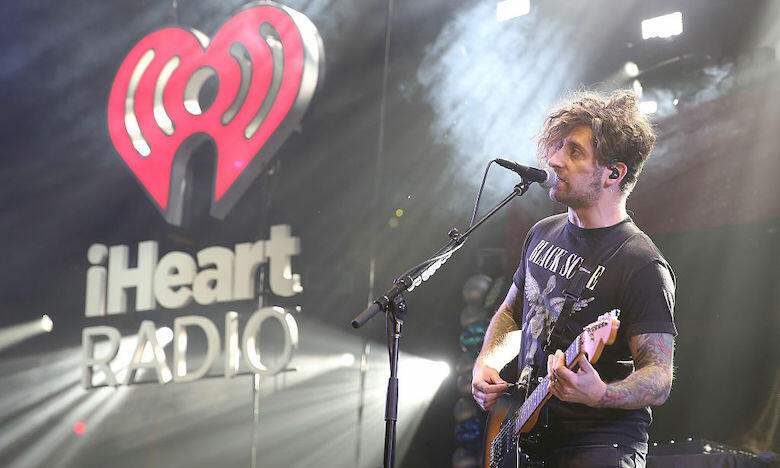 Can you really ever have enough guitars?
Apparently for Joe Trohman, the answer is yes. The Fall Out Boy guitarist recently announced on Twitter that he was selling a bunch of his gear on his online Reverb store.
"Selling of bunch of weird, and not weird, gear on my @reverbdotcom shop again!" he wrote. "Why? Cause I have TOO much s**t that I never use, and would love it if someone would actually do something cool with it."
Among the 29 pieces he's got up for grabs, 27 are guitars. And honestly, the prices aren't bad. Fans can snag an Epiphone PR-200 acoustic guitar owned by Trohman for $250 or a Fender Humbucker Telecaster for $850. The most expensive piece of gear is a Hiwatt DR103 w/ Matching Hiwatt Loudspeaker Cabinet, which is going for $3,400.
"Joe is a huge gearhead and has gone through his share of pro-level equipment over years of international touring and the construction of his own studio," it says on his shop profile. "Take a look at the items for sale on Joe's shop for your chance to own a little piece of Fall Out Boy history."
Take a look at his announcement tweet below, and check out his Reverb shop here.
Selling of bunch of weird, and not weird, gear on my @reverbdotcom shop again! Why? Cause I have TOO much shit that I never use, and would love it if someone would actually do something cool with it: https://t.co/bhw7e9ZkQf

— Joe Trohman (@trohman) January 3, 2019
Chat About Fall Out Boy's Joe Trohman Is Selling a Bunch of His Gear