Justin Timberlake Announces Tour Comeback Following Health Woes
By Paris Close
January 4, 2019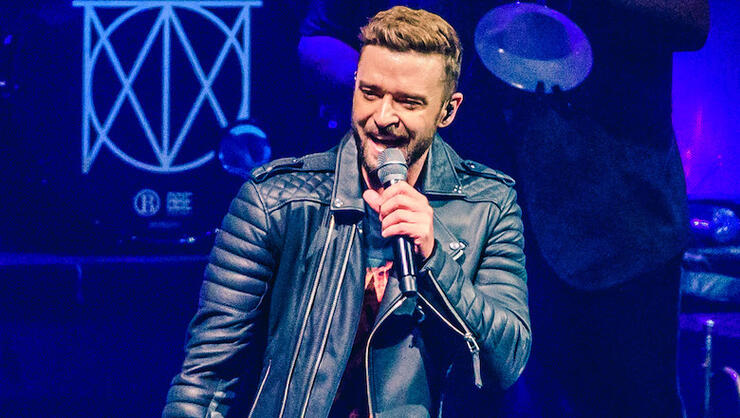 And… Justin Timberlake is back on tour!
JT fans awakened to some exciting news Thursday morning (January 4) as the "SexyBack" musician officially announced he will be returning to the stage to resume his "Man of the Woods Tour."
"First of all, Happy New Year. Hope everybody had a good holiday. Second of all, D.C. we here. We're back. Can't wait. Excited, ya'll ready?" the 37-year-old says in a video recorded via Instagram at Capital One Arena, captioning the clip with, "And... we're back. See you tomorrow DC! #MOTWTOUR."
With that, the "My Love" musician is expected to make his comeback at the D.C. venue tonight.
This update is the first sign of good news followers have received as it relates to Timberlake's health troubles that have hindered his ability to perform on tour. As we previously reported, the crooner had been suffering from "bruised vocal cords" which caused him to push back a string of shows from last October through November and suspend the remaining concert dates of his trek in December 2018.
"Hey guys, I'm sure you have heard that I've had to postpone several tour dates due to bruised vocal cords. My vocal cords are healing, but they are not all the way back to normal yet, so my doctors want me to continue to rest my voice," JT revealed via social media at the time. "I'm really sorry, I want to be back on the stage and I am doing all I can to get there quickly."
Get more info on Justin Timberlake's "Man of the Woods Tour" dates here.
Photo: Getty Images