Barbara Corcoran Explains Why You Need To Change How You Write Work Emails
By Peyton Blakemore
January 7, 2019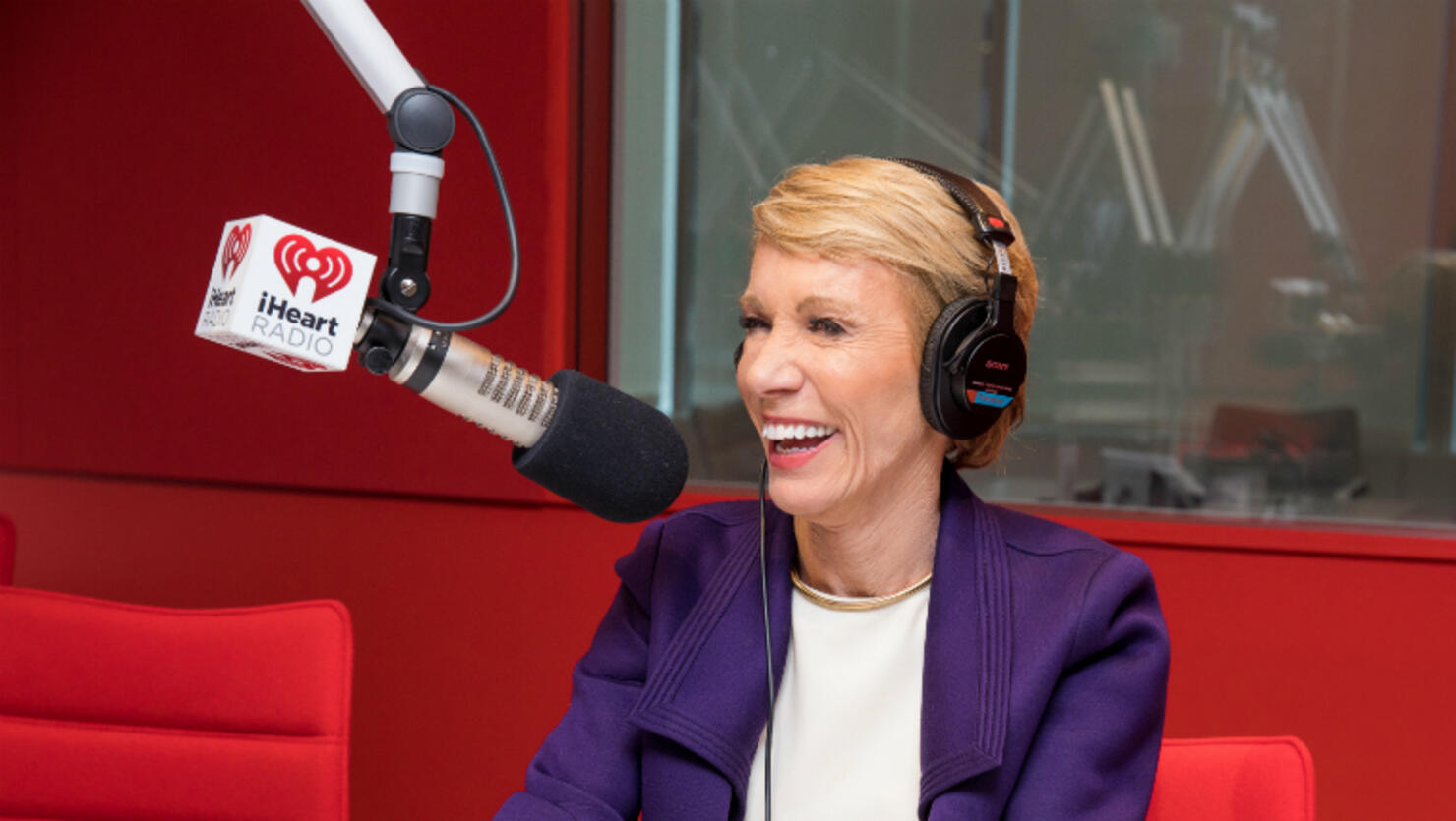 It's time to tame your work emails!!!!!!
Barbara Corcoran has a message for those of you who tend to overuse exclamation points when emailing on the clock: Stop using them! In the latest episode of Business Unusual, the Shark Tank investor explains how, and why it's important to watch how you craft your work emails.
"I constantly get emails from, particularly, young women who have an abundance of exclamation points on almost every sentence and I can't stand it. And, I wanna tell you, as an accomplished woman, my reaction to that and what my assessment of that female is who sent me that email. I think she's insecure," " Barbara admitted. "I think she's trying to hard to please, and she's certainly not someone I wanna do business with, simply because she made the mistake of being too exuberant with the use of her exclamation points throughout the email."
So, what's Barbara's advice to manage the bad habit? Well, she's got a few tried-and-true tips for you to know when and where to use an exclamation point. "Here's where I think you should only use the exclamation point. Number one, to show excitement, as in, thank you for your help. Without that exclamation point at the end, it wouldn't sound very sincere as a thank you. Very good use of it. Number two, to convey friendliness. Hi, I hope all is well. You need it there, otherwise, it reads as, Hi, hope all is well. Doesn't sound very sincere," she explained. Adding, "When you're in doubt, I say leave it out. The worst that happens is you come across as curt. But, if you use too many exclamation points, the worst that happens is you aren't taken seriously... if you're a woman, refrain even more, because using too many exclamation points makes you look totally insecure and worse, totally needy."
If you have a question to ask Barbara on a future OnDeck-presented episode of Business Unusual on iHeartRadio, tweet your inquiry to @BarbaraCorcoran and stay tuned to see if the entrepreneur offers you some sound advice!
To hear more about Barbara's email tips, check out the full Business Unusual episode below.
Are you looking into business financing? If so, your simple business financing starts here: https://www.ondeck.com/barbara. To speak with an OnDeck Loan Advisors, call 888-269-4246. Or, if you're ready to apply for a business loan, click here to get started!
Business Unusual with Barbara Corcoran on iHeartRadio gives listeners an inside look at the entrepreneur's decades-long career, including her first-person stories of triumphs and pitfalls. As you listen to her new podcast, you'll learn a wave of advice that has helped a new generation of young entrepreneurs achieve their goals. As one of the judges on ABC's Shark Tank, Corcoran knows a thing or two about the inner workings. After all, she had 22 jobs by the age of 23, built a $5 billion business with a $1,000 loan and conquered the New York real estate world.
Photo: Katherine Tyler for iHeartRadio