Lauren Alaina Breaks Up With Social Media
By Lauryn Snapp
January 7, 2019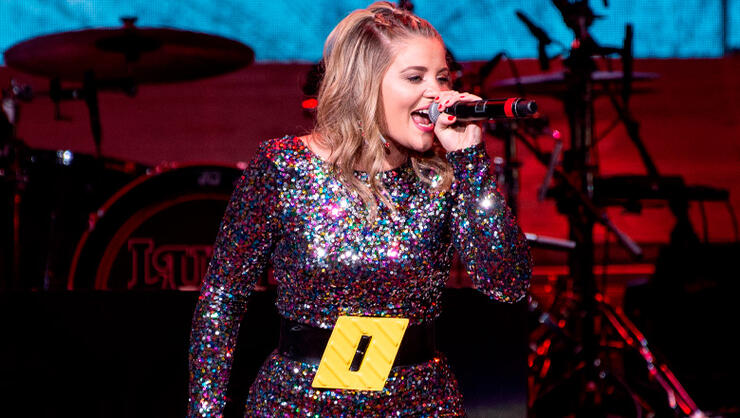 Lauren Alaina kicked off the New Year with a search for her old self.
The 24-year-old announced her decision to step away from social media by sharing a photo on Instagram of her formal tomboy life.
The nostalgic photo shared shows her smiling from ear to ear with her arms gracefully folded across her dated stripped polo.
The "Road Less Traveled" singer captioned her striped shirt, bob haircut, throwback image by saying, "This Lauren didn't care if she wore boy clothes. She preferred it actually. She didn't know the future. It's ups and downs. The happiness and pain it held. She didn't know about heartbreak or loss. She didn't know how cruel people can be or how much words can hurt, but she didn't care what people thought of her or her boy clothes. She was happy and sure of herself. She knew she wanted to write songs and sing them. She loved fiercely and boldly. And most importantly, she knew how to smile through a mom bob. I want to live everyday to be more like her. I'm looking behind every rock and corner for her this year, and I'm going to find her. I'm taking a little break from social media. I'll be back soon. Probably not in a boy's collared shirt, but I'll be back more like her. Much love to all of you. Thank you for your continued support."
2018 was an emotional year for the singer.
In July, Lauren announced her engagement to longtime boyfriend Alex Hopkins. In October, Lauren's stepfather Sam Ramker succumbed after his battle with cancer. Lauren also had several professional highlights, including taking home the ACM Award for New Female Vocalist of the Year.
RELATED: Carrie Underwood Congratulates Lauren Alaina on ACM Win.
Photo Credit: Getty Images.
Chat About Lauren Alaina Breaks Up With Social Media