Meghan Markle Could Return To 'Suits' For One Last Episode
By Lauren Crawford
January 7, 2019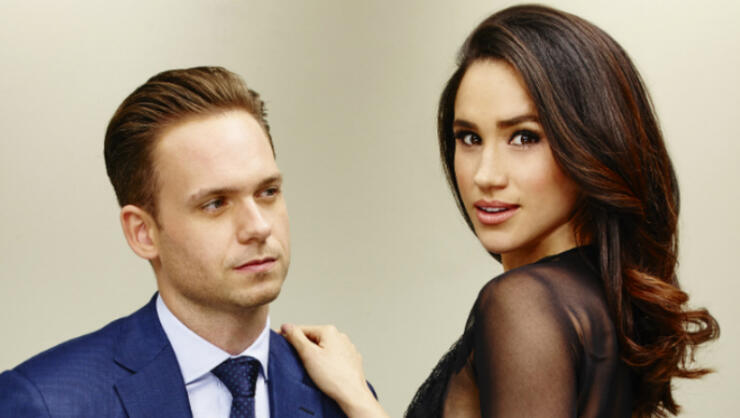 Oh. My. Royal Highness! Word on the royal streets is Meghan Markle could possibly return for one last episode of Suits.
According to the Daily Star, Duchess Meghan was offered a multi-million dollar donation to the charity of her choosing to reprise her beloved role as Rachel Zane. A source from NBC Universal —who owns the USA Network show — reportedly told the news outlet that they're more than willing to accommodate Meghan's busy schedule, and would even allow her to film the sequence in the UK. "We could be done in half a day or less," said the insider. Adding, "No final figure has yet been arrived at but negotiations are likely to be opened in the very near future. I've heard sums ranging from two to six million being kicked around and that sounds a lot – but it would be one of the biggest marketing coups in TV history."
As royal fans know, Meghan, who is currently pregnant with her first child, starred on Suits from 2010 until she famously ended her successful acting career to marry Prince Harry in May 2018. While Meghan's character got her happy ending, marrying her onscreen boyfriend Mike Ross on the season 7 Suits finale (her final episode), NBC is reportedly tossing about the idea of having her comeback scene somewhat mirror Meghan's real-life. "We could create a storyline where Rachel and Mike have created new lives for themselves and are starting a family, with Rachel showing an obvious baby bump," said the source, adding that viewers could possibly visit a pregnant Rachel living with Mike in the U.K. "I believe we could get away with only one or two lines from Rachel, perhaps saying how she would never have believed she would have such a wonderful life. This particular route would beautifully mirror real life."
Now, if we're being honest, a pregnant Meghan Markle taking time out of her already busy royal schedule to bring her old Suits character back to life seems like a complete fantasy. See, there's this little thing called royal protocol that doesn't even allow the Duchess to have an Instagram account, so appearing on an American drama series seems like a pretty big stretch. Not to mention, Meghan seemed more than happy with the way she ended that chapter of life when she talked about her retirement from acting during her engagement interview with Harry last year. "For me, once we hit the 100-episode marker, I thought, 'You know what? I have ticked this box and I feel really proud of the work I've done there and now it's time to,' as you [Harry] said, 'work as a team with you,'" she said.
Photo: Getty Images
Chat About Meghan Markle Could Return To 'Suits' For One Last Episode