Ruth Bader Ginsburg to Miss Supreme Court Arguments For 1st Time
By RJ Johnson - @rickerthewriter
January 7, 2019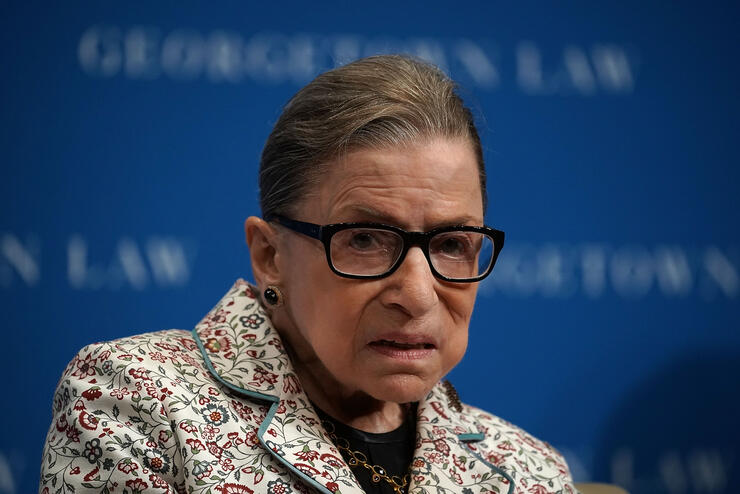 Supreme Court Justice Ruth Bader Ginsburg will miss oral arguments for the first time in more than 25 years while she recovers from cancer surgery performed last month, the court announced Monday.
It's unclear when the 85-year-old justice would return to the bench.
Ginsburg is continuing to recuperate after undergoing lung surgery last month to remove two cancerous growths that were discovered by doctors while she was being treated for fractured ribs she suffered in a fall at her office on Nov. 7. She underwent a pulmonary lobectomy at Memorial Sloan Kettering Cancer Center after the nodules were found in the lower lobe of her left lung.
The two nodules were found to be malignant, but scans performed before surgery "indicated no evidence of disease elsewhere in the body," a court statement on the matter said.
Ginsburg has battled cancer twice before and needed a stent implanted in her heart to open a blocked artery in 2014. She also broke two ribs in 2012
On the day Ginsburg had the surgery, Trump tweeted his well-wished for her, saying he hoped she had a "full and speedy recovery."
The Justice is still recuperating and will work from home a court spokeswoman said. Chief Justice John Roberts said Monday that Ginsburg would participate in the rulings on the cases before the court "on the basis of the briefs and transcripts of oral arguments."
Ginsburg was appointed to the nation's highest court by President Bill Clinton in 1993 to replace retiring Justice Byron White.
Photo: Getty Images
Chat About Ruth Bader Ginsburg to Miss Supreme Court Arguments For 1st Time