Sleater-Kinney Is Working on an Album With St. Vincent
By Katrina Nattress
January 8, 2019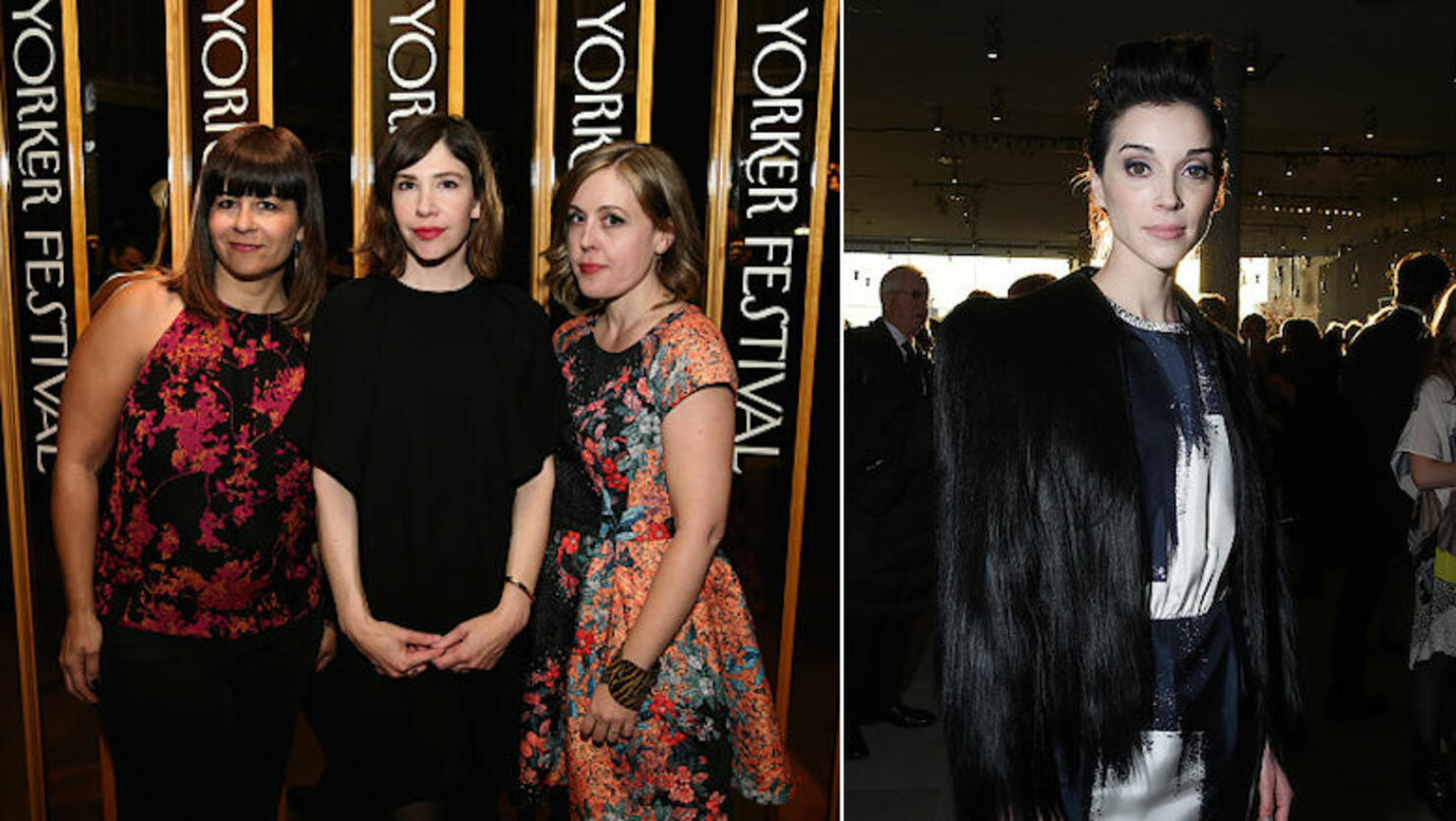 In 2006, Sleater-Kinney broke the hearts of riot grrrls everywhere when they announced their hiatus to focus on solo projects. Nearly a decade later, Corin Tucker, Carrie Brownstein and Janet Weiss reunited and released their first album in 10 years: 2015's No Cities to Love.
Though we haven't heard much from the indie rockers since then, they've apparently been hard at work on a new album. And on Tuesday (January 8), they announced that they're not only expecting to release the new project this year, but that it was produced by none other than St. Vincent. Both the band and the guitar virtuoso broke the news by posting a photo from inside the studio to their social media platforms.
Check out the posts below.
"We always planned on getting back in the studio — it was just a matter of when," guitarist Carrie Brownstein told NPR. "If there is an overarching principle to this album, it's that the tools on which we were relying proved inadequate. So we sought new ones, both metaphorically and literally."
St. Vincent has made her Sleater-Kinney fandom known by covering the band as a pre-show warm up and appearing in multiple episodes of Brownstein's show, Portlandia.
Photo: Getty Images