You Can Now Buy a Memory Card Game Created By Incubus' Brandon Boyd
By Katrina Nattress
January 9, 2019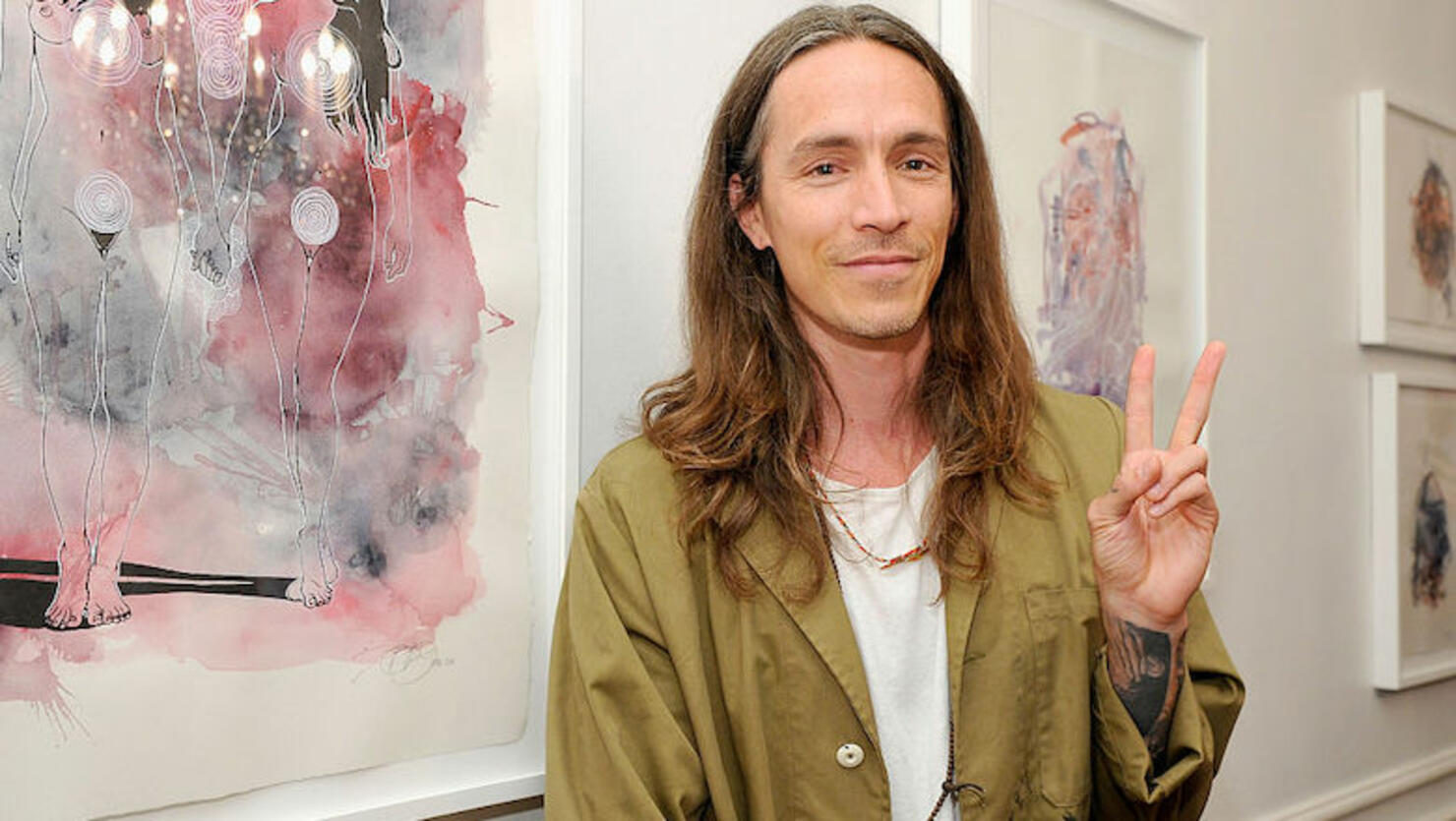 Incubus may have quietly released their eighth studio album, aptly titled 8, in 2017, but the band's frontman Brandon Boyd has been more focused on other kinds of art as of late.
The singer is also a spectacular painter, and is currently getting ready to show some new pieces at an art show in Los Angeles later this month. One of his painting series, Portal, is also the inspiration for the artist's newest endeavor: a memory card game.
Deux Portes / Two Doors: An OptiMystic Memory Game is a game designed by Boyd that features his different paintings on cards. The object of the game is to match identical cards based on placement recollection. Boyd announced the news with an amazingly bizarre Instagram video.
"Two Doors/Deux Portes' is an OptiMystic memory game I've made based on my painting series 'Portals'. They've just arrived here in LA and it's so fun!" he wrote. "There are 36 sets of art cards totaling 72 pieces in the game. Each duo a unique watercolor Portal to be matched by the player with the most keen sense of recollection. Pre-order available on Monday, December 24 on www.brandonboyd.meManufactured in U.S.A.Game will begin to ship on January 8th!"
Check out the announcement below.
While announcing his latest art show, the singer also casually mentioned that Incubus is going back in the studio next week. Does this mean we'll get a new album from the band in 2019? We can only hope!
Photo: Getty Images