Bridezilla Announces Plan To Math-Shame Guests At Her Wedding
By Dave Basner
January 9, 2019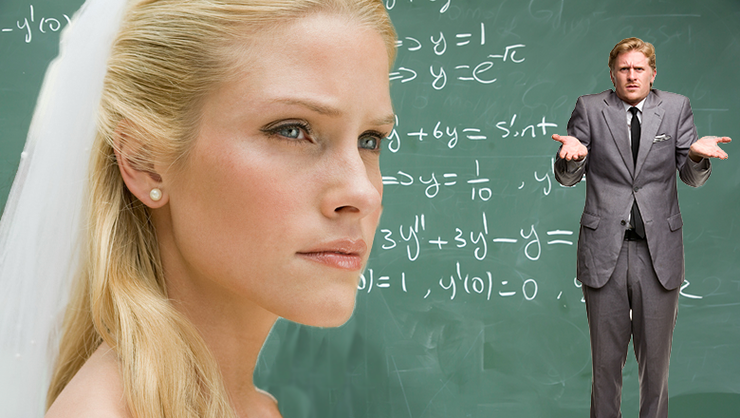 Everyone wants their wedding to not just be an amazing experience, but one that is unique to them. Sometimes that can make for an incredibly memorable event, but other times it just doesn't work. An invited guest to an upcoming wedding felt the nuptials they were asked to be a part of fall into the second category, following a message they got about the reception. That message then made its way to Reddit's Bridezilla forum.
The note lets everyone know that because both the bride and groom are mathematicians, their big day would include lots of "mathematical tidbits," including:
"At the dinner, guests will be required to answer a mathematical question in order to find our where they sit. Every guest/couple will be presented with a unique, bespoke question - its difficulty and subject matter drawn directly from what we know their mathematical background to be."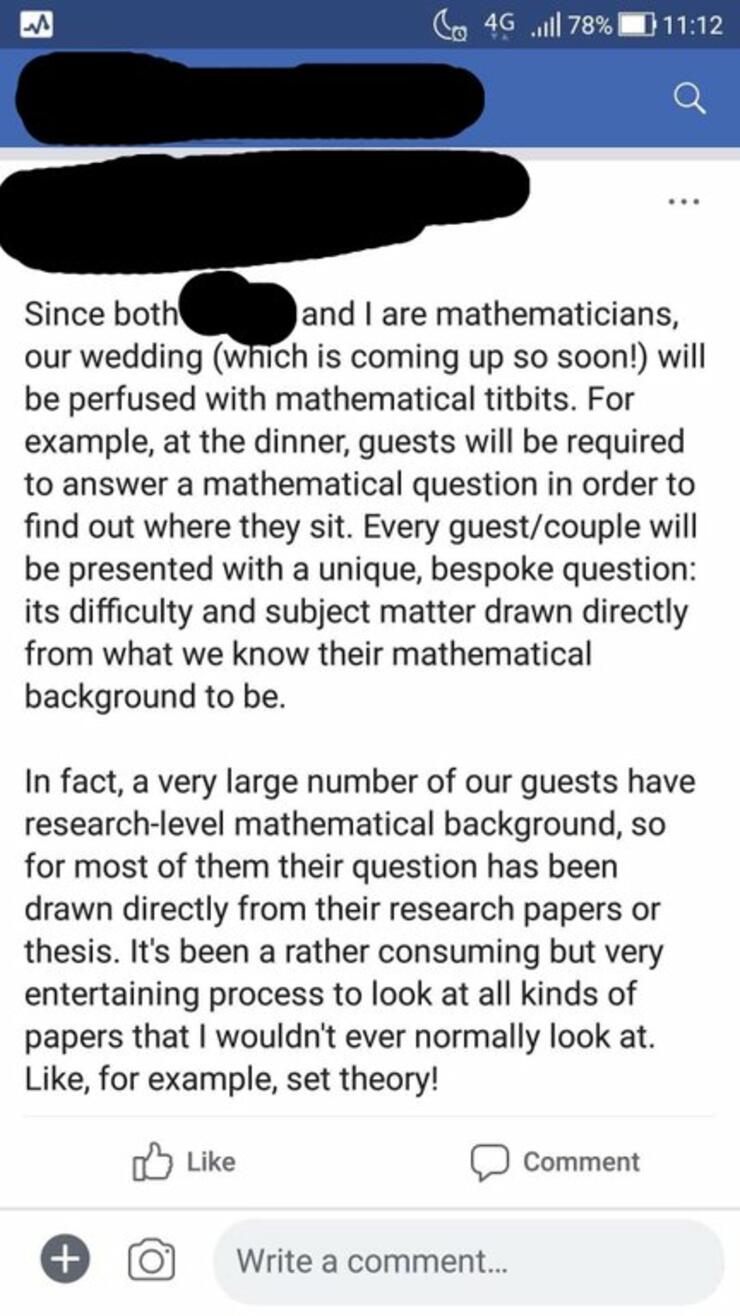 The idea might be fun for some, since the message explains that many guests have research-level mathematical backgrounds and their questions will come directly from their thesis or other papers, but many, including the person who posted it, felt it equates to math-shaming and adding how they would have RSVP'd no.
Plenty of commenters agreed with them:






However, many others thought the idea was adorable:



And one commenter was actually at the wedding and gave more background to it:

It's probably pretty hard to fit math into a wedding since at the core of the ceremony is two becoming one, something that kind of goes against mathematics.
Photo: Getty Images
Chat About Bridezilla Announces Plan To Math-Shame Guests At Her Wedding