Restaurants Offering Free Meals For Federal Workers During Shutdown
By RJ Johnson - @rickerthewriter
January 9, 2019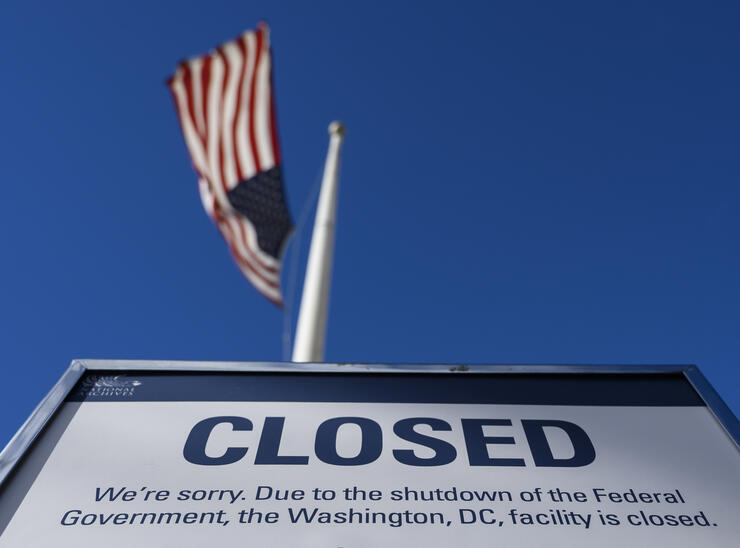 As the partial government shutdown enters its 19th day, politicians on both sides of the aisle appear to have dug in their respective positions, making it difficult to see when the government might reopen. That's left more than 800,000 federal workers uncertain when they might see another paycheck.
At issue is a signature campaign issue for President Donald Trump - a wall along the southern border with Mexico. Trump has called on Congress to appropriate $5.6 billion in funding for the project along the U.S.-Mexico border.
However, Democrats in the House and Senate have so far refused to budge on providing funding for Trump's wall, calling it a waste of money and accused the president of spreading fear over facts.
"The fact is: President Trump has chosen to hold hostage critical services for the health, safety and well-being of the American people and withhold the paychecks of 800,000 innocent workers across the nation – many of them veterans," Pelosi said in a speech Wednesday night.
With no end in sight to the standoff between President Trump and Democrats, a glimmer of hope and kindness has arisen for federal employees as restaurant owners across the country step up to help out the displaced workers.
Chef Jose Andrés, who runs six restaurants in Washington D.C., began offering free sandwiches to any government workers who have been affected by the shutdown in December. He made a similar offer to federal employees during a partial government shutdown in 2013.
Andrés is also known for being an outspoken critic of President Donald Trump. The chef had planned on opening a restaurant in the Trump International Hotel in Washington D.C. in 2016, but withdrew from the contract after Trump made disparaging comments about Mexicans in June 2015.
Andrés not the only restaurant owner who has stepped up stepping up. The Ruby Slipper Cafe in New Orleans is offering free breakfasts to furloughed government workers writing that they were "all in this together."
"If you're a federal employee affected by the shutdown, stop by any Ruby Slipper Cafe for a free meal," the restaurant tweeted. "Just present your valid ID badge or business card, and we'll provide you and your immediate family with a free entree and beverage."
Late night host, comedian Jimmy Kimmel is also trying to help out federal workers by giving them jobs on his show during the shutdown.
"It's unfortunate that these people, these workers who have nothing to do with this ridiculous wall, aren't getting paychecks, especially right after the holidays," Kimmel said on his show Monday. "Tonight and every night until the shutdown is over, we're going to put a federal employee to work here at the show."
Kimmel introduced the first person his show has hired to his audience - a prison guard at a federal prison in Victorville, California named John Kostelnik.
The late night comedian asked Kostelnik to fill in on Tamborine for the band
Kimmel says he will hire one person for his show until the shutdown ends.
Photo: Getty Images
Chat About Restaurants Offering Free Meals For Federal Workers During Shutdown