13 More Fast Radio Bursts Detected by Canadian Radio Telescope
By RJ Johnson - @rickerthewriter
January 10, 2019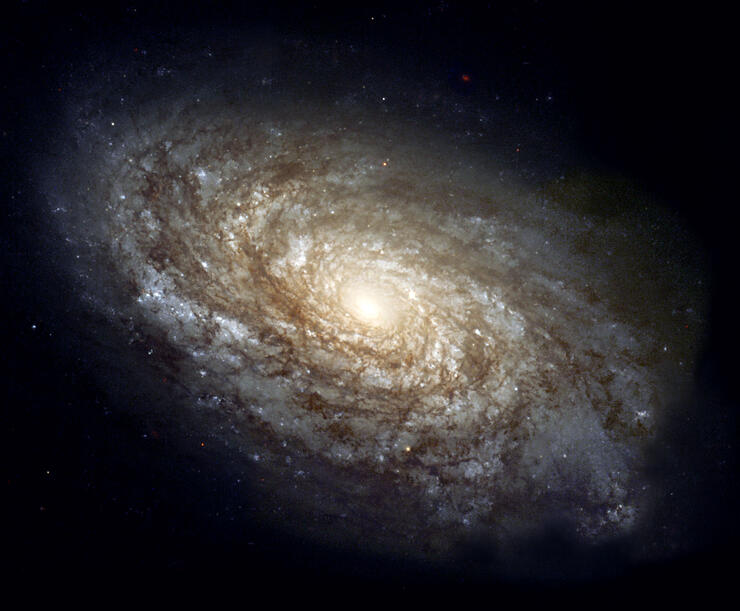 Scientists around the world are abuzz at the news that a radio telescope in Canada has detected a slew of high-energy astronomical phenomena known as fast radio bursts (FRBs).
The results from the Canadian Hydrogen Intensity Mapping Experiment (CHIME), a interferometric radio telescope located in British Colombia, were unveiled at a meeting of the American Astronomical Society in Seattle, Washington on Monday.
First spotted in 2007, scientists still don't know much about FRBs other than the fact they manifest as a transient radio pulse that last for a few milliseconds. The cause and origin for FRBs remains unknown, however, some theorize that they're emitted from sources containing an extremely powerful magnetic field. Theories on the source of FRBs range from a rapidly rotating neutron star, to a black hole, or even extraterrestrial intelligence.
The latest round of results brings the total number of FRBs detected up to around 60, a decade after scientists began looking for them.
CHIME also reported finding the second known FRB that repeats - meaning the radio signals flash re-appear in the same point in the sky. The repeater was detected at least five separate times by the telescope.
The first repeating FRB was detected in 2012 and appears to originate out of a galaxy located some 2.5 billion light years away from Earth.
The Canadian telescope also detected the lowest frequency FRB seen so far. It appears at a wavelength of 400 megahertz, far lower than the previous record of 700 megahertz. Other telescopes hunting for the elusive FRBs have not found any of the radio bursts at those lower wavelengths so far.
Located in Penticton, British Colombia, the CHIME observatory is made up of four 100 x 20 metre semi-cylinders that appear similar to snowboarding half-pipes. The telescope has no moving parts and is able to observe half of the sky as the Earth rotates on its axis. CHIME was originally built as a tool to map hydrogen to figure out some questions on dark energy, but FRB hunters found the observatory's enormous field of view especially helpful for detecting the elusive radio signals.
Astronomers warn that there's no evidence that the FRBs are being generated by anything other than astrophysical phenomena, so you may as well put away your tin-foil hat and quit looking up at the sky for little green men.
For now anyway.
Photo: Getty Images