Here's a Video of Dave Grohl Chugging a Beer and Falling Off Stage
By Katrina Nattress
January 11, 2019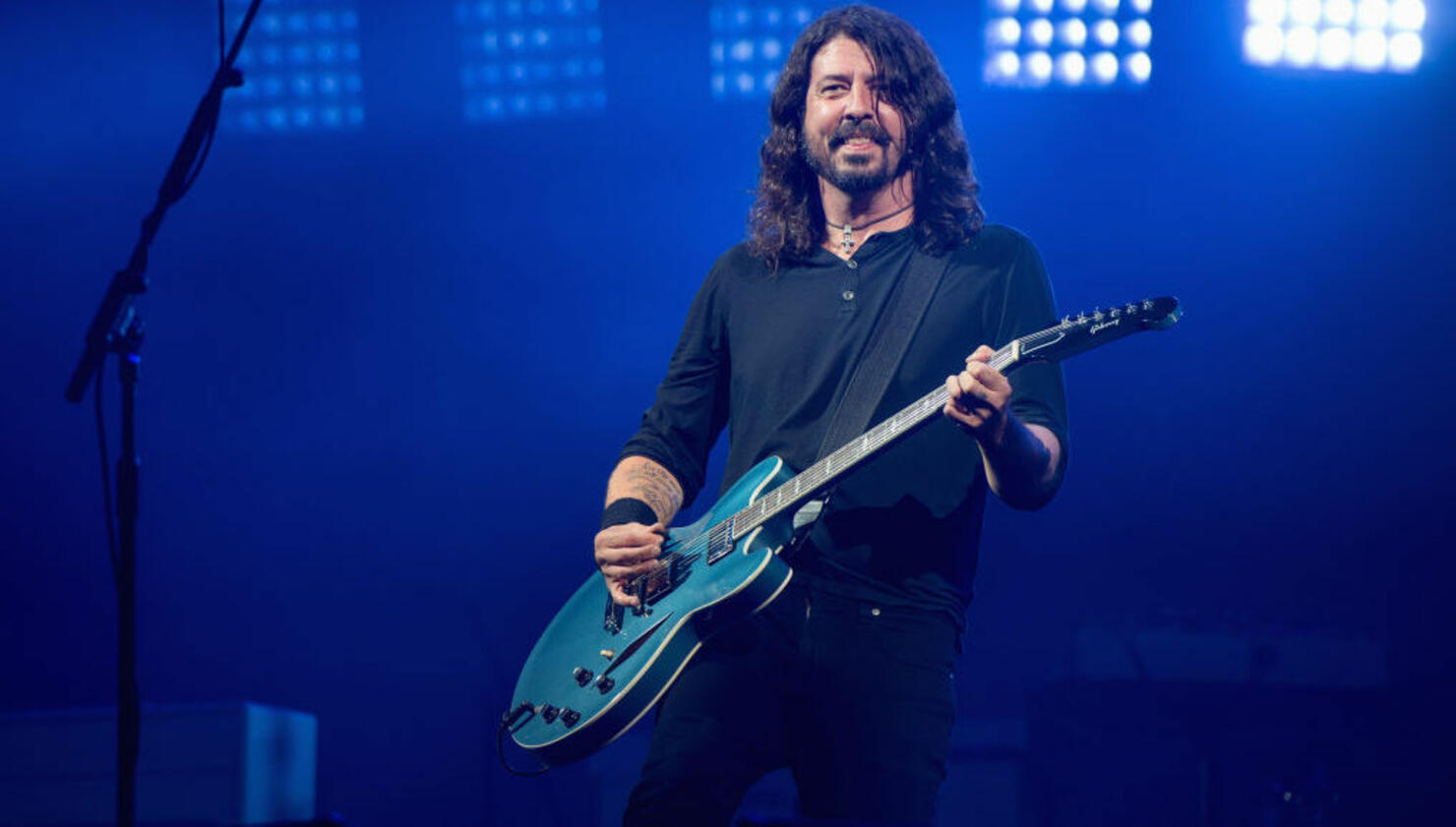 It looks like Dave Grohl may have had a little too much fun during his show in Las Vegas on Wednesday night (January 9). Foo Fighters were playing at the Hard Rock Hotel and Casino, and the frontman decided to get a little up close and personal with the crowd. He sauntered to the side of the stage, while noodling around on his guitar, to pose for those wanting photo opps in that area of the audience. A fan handed him a Bud Light, and he attempted to prop it up on an amp and drink it hands-free while still jamming. But he (not surprisingly) immediately knocked it down. He then did what any logical man would do: He picked up the can and chugged the beer.
That maybe wasn't the best idea, because on his way back to center stage, he missed a step and went tumbling backwards off the stage. Thankfully, security members were there to break his fall, and he was hoisted back up unscathed.
One fan caught the whole hilarious ordeal on camera. Watch their footage below.
As you may recall, Grohl also fell off the stage in Sweden in 2015, only that time he wasn't so lucky. The frontman suffered a broken leg and had to play the rest of the tour while sitting on a throne.
Photo: Getty Images