Lady Gaga Speaks Out Against R. Kelly: 'I Stand Behind These Women 1000%'
By Paris Close
January 10, 2019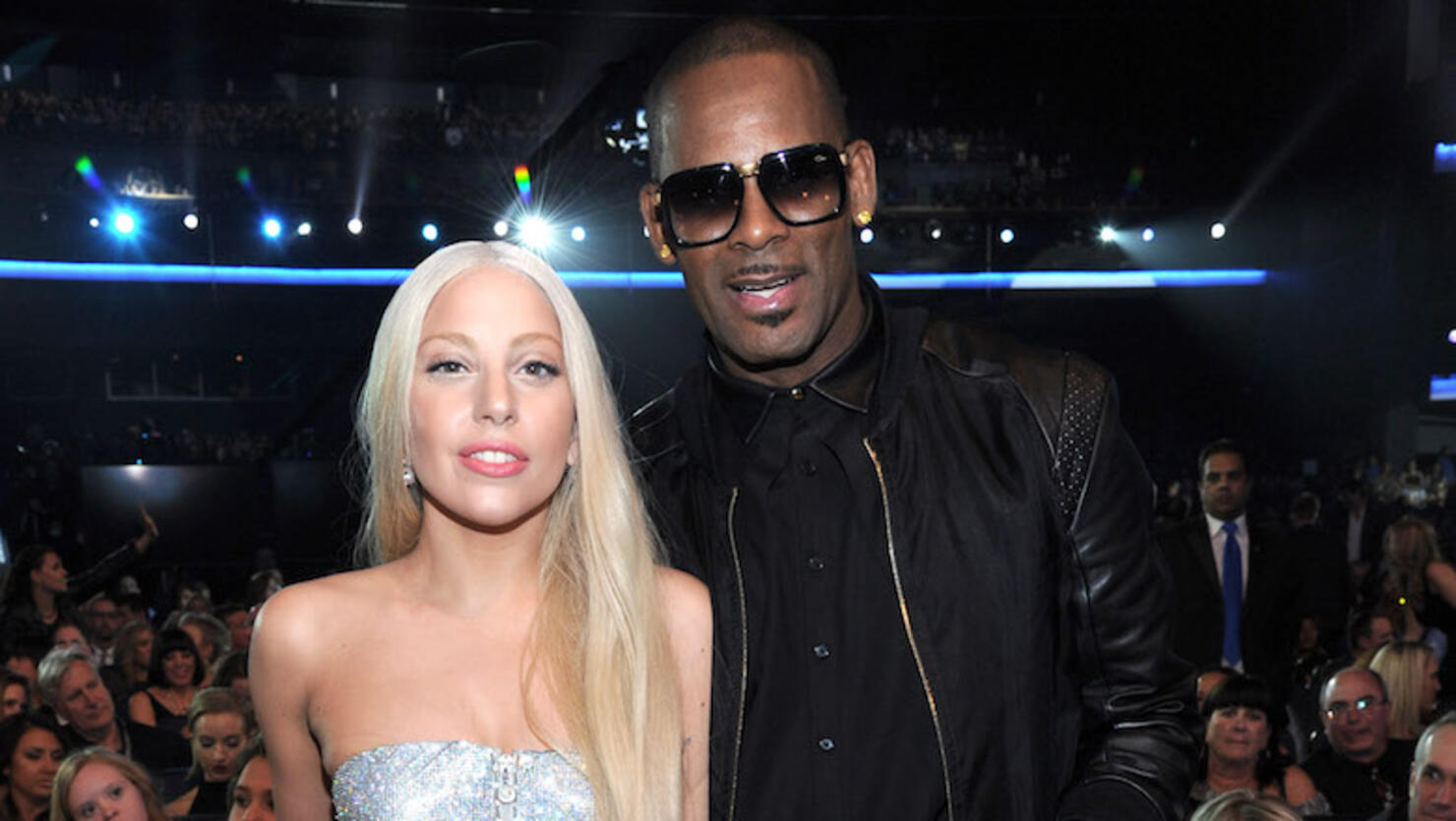 Lady Gaga has broken her silence on R. Kelly in light of the crooner's various sexual and physical assault allegations chronicled in Lifetime's Surviving R. Kelly docuseries, which examines Kelly's alleged predatory behavior against women and young girls.
The pop star, who once collaborated with Kelly on a track called "Do What U Want (With My Body)" in 2013, took to social media last night to apologize for working with the R&B hit-maker on the song which she plans to have removed from streaming services.
"I stand behind these women 1000%, believe them, know they are suffering and in pain, and feel strongly that their voices should be heard and taken seriously," Gaga wrote via her Instagram Stories. "What I am hearing about the allegations against R Kelly is absolutely horrifying and indefensible."
"As a victim of sexual assault myself, I made both the song and video at a dark time in my life, my intention was to create something extremely defiant and provocative because I was angry and still hadn't processed the trauma that had occurred in my own life," she continued, recalling the time she was sexually assaulted at age 19.
Gaga proceeded to explain that the "post-traumatic" trauma she experienced might have twisted her judgment to partner with Kelly, adding, "I can't go back, but I can go forward and continue to support women, men and people of all sexual identities, and of all races, who are victims of sexual assault."
"I intend to remove the song off of iTunes and other streaming platforms and will not be working with him again," she continued. "I'm sorry, both for my poor judgement [sic] when I was young, and for not speaking out sooner. I love you."
Since it aired, the Fulton County District Attorney's Office has reportedly opened an investigation into the bevy of abuse claims against the "Ignition" artist in the three-part doc.
In response, the musician attempted to debunk the assault accusations of several supposed survivors of his alleged abuse with a Facebook page called "Surviving Lies." However, the network found the page in violation of its "Community Standards and has been removed."
It has most recently been rumored by The Blast that the "Go Getta" singer is preparing to flee the country amid the ongoing criminal investigations.
Kelly has denied all claims of sexual abuse against him.