Britney Spears' Next Album Delayed After Father's Health Scare
By James Dinh
January 11, 2019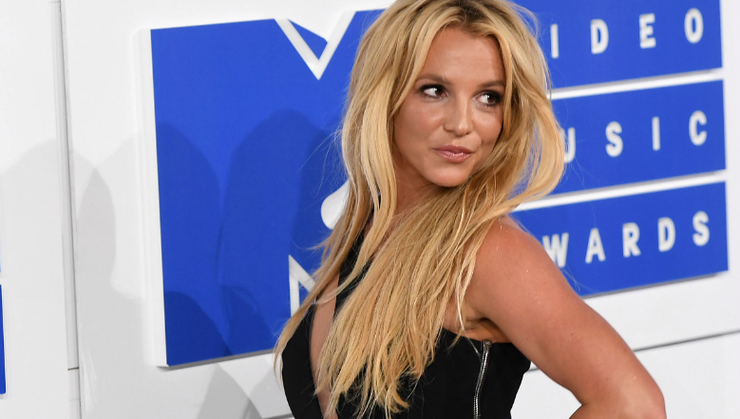 Britney Spears' next album has been put "on hold" after her decision to focus on her father Jamie's health scare, which also prompted her to pull the plug on her upcoming Las Vegas residency, "Domination."
In a new statement via Variety, the singer's manager, Larry Rudolph, revealed some good news and bad news to the scenario. "Everything is on hold right now until Jamie is better," he said. "But once he is, she will resume working on the album with Justin [Tranter]. Right now, she's taking some time off to deal with these family issues." Spears' forthcoming LP will follow 2016's Glory and mark her 10th studio album. Tranter worked on a number of tracks off the set, including "Invitation," "Do You Wanna Come Over?," "Just Like Me" "Better" and second single, "Slumber Party."
After the news of Tranter's EP billing surfaced, the famed singer/songwriter took to Twitter to tell BreatheHeavy that the set will include nothing but quality listening. "Chill bops. Full on bops. The whole spectrum of bops!" he wrote.
Spears' unfortunate announcement about her 32-date residency arrived last Friday. "I don't even know where to start with this, because this is so tough for me to say. I will not be performing my new show Domination," Spears kicked off the lengthy Instagram caption, which was accompanied by a throwback photo of mini-Brit, Jamie and her mother, Lynne. "I've been looking forward to this show and seeing all of you this year, so doing this breaks my heart. However, it's important to always put your family first… and that's the decision I had to make. A couple of months ago, my father was hospitalized and almost died. We're all so grateful that he came out of it alive, but he still has a long road ahead of him."
Spears went on to admit that she had to make the difficult decision to put her full focus and energy on her family at this time. "I hope you all can understand. More information on ticket refunds is available on britneyspears.com. I appreciate your prayers and support for my family during this time," she continued. "Thank you, and love you all… always."