Inside Juelz Santana & Kimbella's Star-Studded Wedding
By Peyton Blakemore
January 11, 2019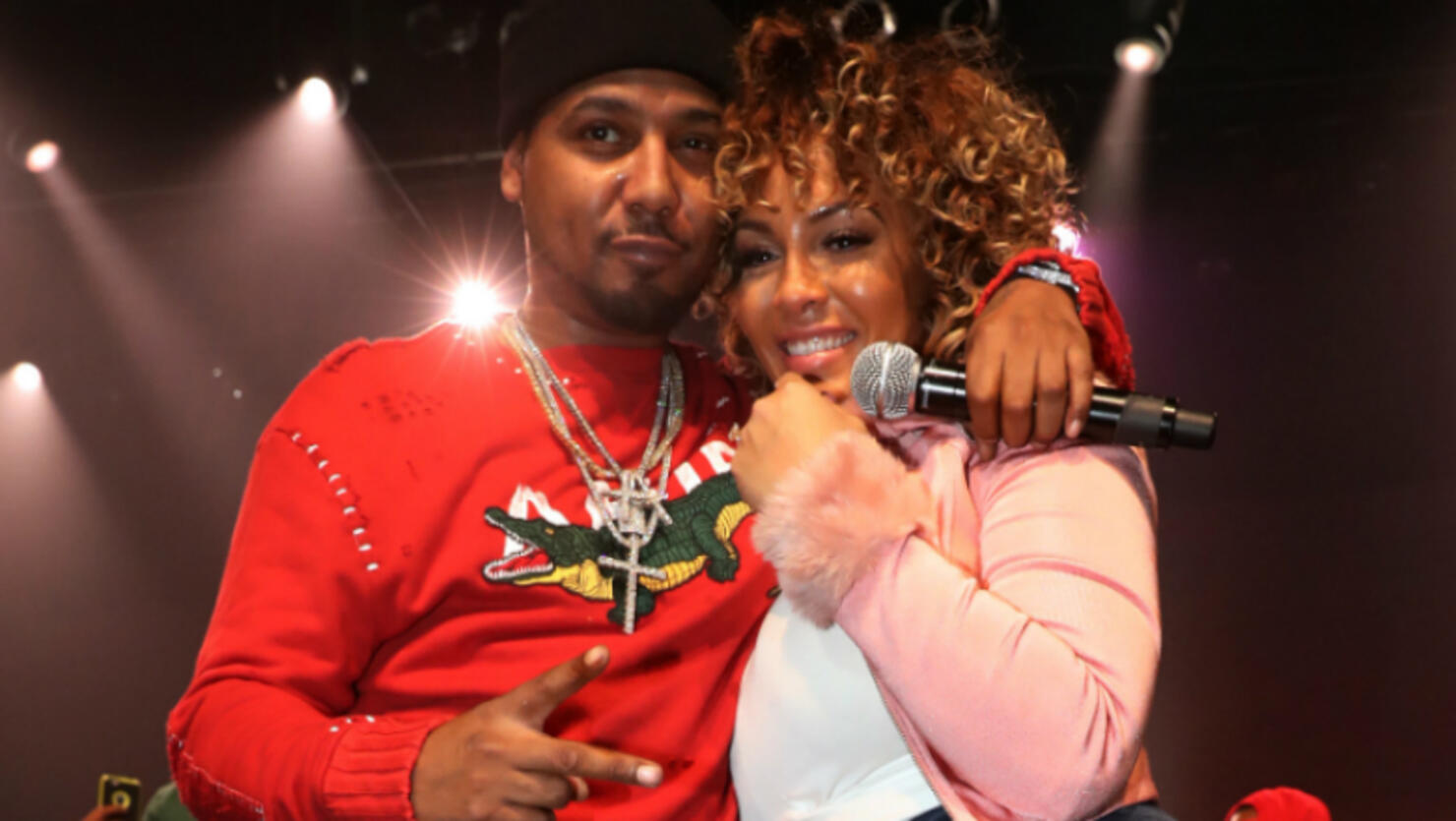 Julez Santana and Kimbella are officially husband and wife.
After more than 10 years together, the couple, who share two children, said "I do" in a private ceremony in front of their closest family and friends on Thursday (January 11). The newlyweds' nuptials were, of course, star-studded with Lil Kim and Juelz's Dipset crew — Jim Jones, Freekey Zekey, Cam'ron — being just a few of the celebrity guests in attendance.
Juelz proposed to Kim back in November during the Diplomats' show at Harlem's Apollo Theater. "This my lady. She's been rocking with me for a long, long time," he told the audience. "She stuck it out with a ni**a through the ups and downs. I love you, baby. You're my queen and I want to do this in front of everybody right here."
As previously reported, Juelz proposed to Kim as he faced years behind bars. Back in March, the "There It Go" rapper was arrested for trying to take a loaded .38-caliber handgun and eight oxycodone pills — the gun and pills were both in his travel bag — on board his flight scheduled to take off from Newark International Airport. After TSA found the gun and drugs in his bag he fled the scene. However, Juelz turned himself in later and was charged with unlawful possession of a weapon and possession of a controlled dangerous substance. Juelz, who is a convicted felon, pled guilty to both charges.
He was sentenced to 27 months in prison last month for the crime. While a surrender date has not been announced, the judge issued Juelz a 12-month supervised release that will begin when he completes his time served.
Photo: Getty Images