Thom Yorke Is Pressing 'Suspiria' Outtakes to Limited-Edition Vinyl
By Katrina Nattress
January 11, 2019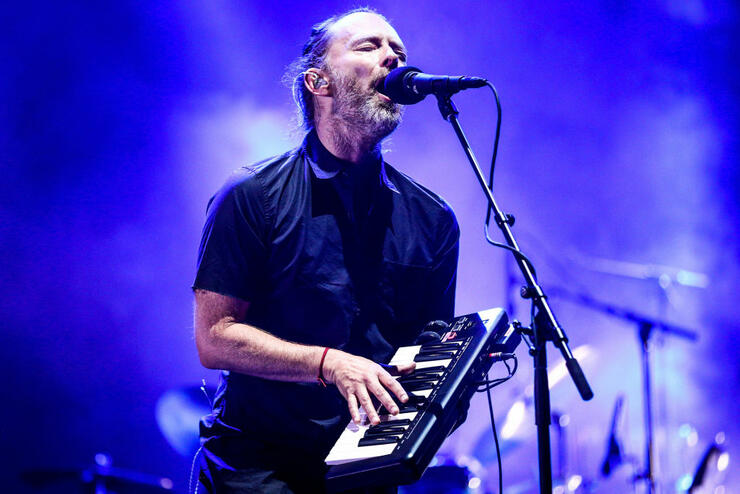 Thom Yorke is keeping the new music coming.
The Radiohead frontman added "film score" to his already impressive resume last year with his hauntingly beautiful score to director Luca Guadagnino's Suspiria. As if that collection of songs wasn't enough to satisfy fans of his work, Yorke is gifting seven previously unreleased songs next month in the form of Suspiria: Limited Edition Unreleased Material — a 12" record of which only 1,500 copies have been pressed. It will be released on February 22nd. Fans can find more information here.
The soundtrack's single "Suspirium" was recently short-listed for the Academy Awards' "Best Original Song" category. Though the singer-songwriter has made it abundantly clear that he will not be attending Radiohead's induction into the Rock and Roll Hall of Fame this Spring, he seems particularly excited about his potential inclusion in the Oscar nominations.
"That would be great because it was a year and a half in my life, and I worked bloody hard on it," he told Variety in a recent interview. "So, you know, sometimes it's nice to be recognized. Sometimes, if you understand what it means."
Yorke also debuted one of the soundtrack's other songs ("Unmade") live during his recent run of solo tour dates.
Photo: Getty Images
Chat About Thom Yorke Is Pressing 'Suspiria' Outtakes to Limited-Edition Vinyl