FBI Opened Investigation Into Whether Trump Was Working On Behalf Of Russia
By Bill Galluccio
January 12, 2019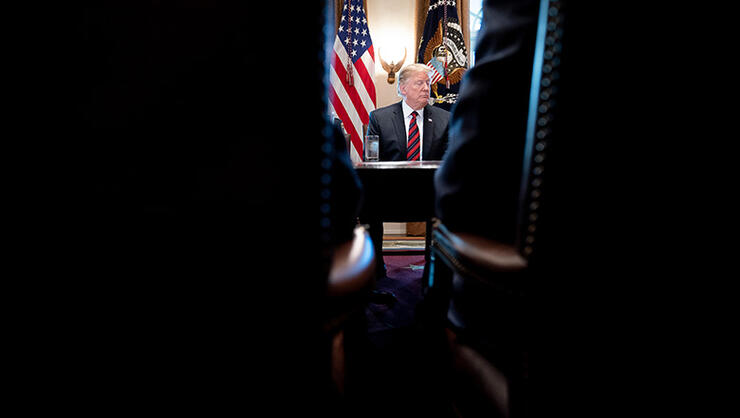 According to a report from the New York Times, FBI officials became so concerned that President Donald Trump was secretly working with Russian agents that they opened an investigation to look into the matter. The drastic move came in the days following Trump's decision to fire FBI Director James Comey.
Officials were concerned over Trump's comments tying Comey's firing to the Russia investigation and were worried that ousting him was a means to impede their investigation into Russian collusion and interference during the 2016 presidential campaign.
A few days after the FBI opened their initial inquiry it was taken over by Special Counsel Robert Mueller. It is unclear whether Mueller is still pursuing the matter and no information has been made public that shows President Trump met with or took direction from Russian agents.
Trump responded to the report in a series of tweets on Saturday morning. He blasted "the corrupt former leaders of the FBI" and said that they had "no proof" to open the investigation. He went on to defend his decision to fire Comey, pointing out that "everybody wanted him fired, Republican and Democrat alike" and said that his "firing of James Comey was a great day for America."
Trump then pivoted his attack on the Mueller investigation and said that it should be focused on looking into the "Real Collusion" committed by Hillary Clinton.
He then defended his policies with Russia, claiming that he has been"FAR tougher on Russia than Obama, Bush or Clinton." The president finished his tweets on the matter by calling it a "witch hunt" being run by "losers that tried to do a number on your President."
Chat About FBI Opened Investigation Into Whether Trump Was Working On Behalf Of Russia