Chrissy Teigen Opens Up About "Struggling" To Accept Her Post-Baby Body
By Emily Lee
January 15, 2019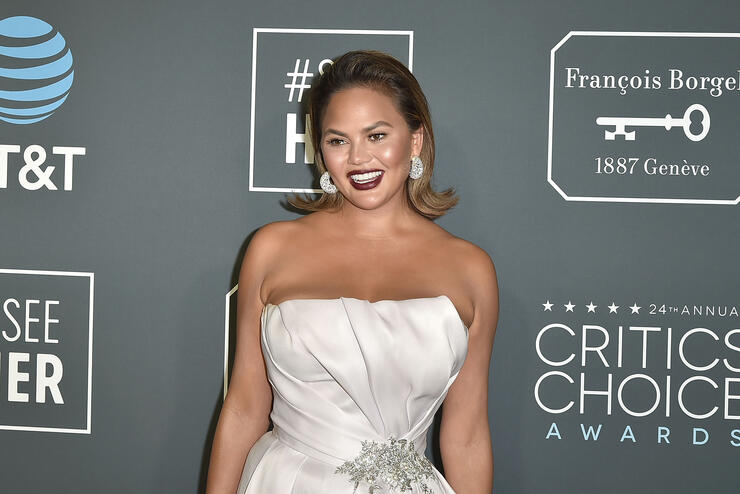 Chrissy Teigen is the reigning queen of social media. From calling out body-shamers and mom-shamers to keeping it real about post-partum issues women deal with on a daily basis, the 33-year-old model-turned-author isn't afraid of getting candid. During a recent interview with Good Housekeeping, Chrissy opened up about how she struggled to accept her post-baby body amidst all the pressure for women to "bounce back" right after giving birth.
"I think, in a way, we've forgotten what a regular body looks like. There are people out there who are struggling and I'm struggling, and it's okay to come to terms with that being okay, to realize that it's gonna be a bit of a journey," Chrissy said.
"It's all about trying to be happy with myself. Because I'm not blind: I see my body, I see the difference in shape, I see that I gained weight. But I also see with those same eyes that I have a beautiful baby boy, and this little girl that's relentless and amazing, and I am very happy," she continued.
"This is a new thing that I can change within my mind, that I don't have to be swimsuit model anymore. I get to be a mommy, and I get to cook, and I get to meet incredible people, and I'm happy to be going through this transition," she said.
We love how honest Chrissy gets about all things motherhood. What about you?
Photo: Getty
Chat About Chrissy Teigen Opens Up About "Struggling" To Accept Her Post-Baby Body