Coast Guard Becomes First Military Branch Ever To Miss Pay During Shutdown
By Bill Galluccio
January 15, 2019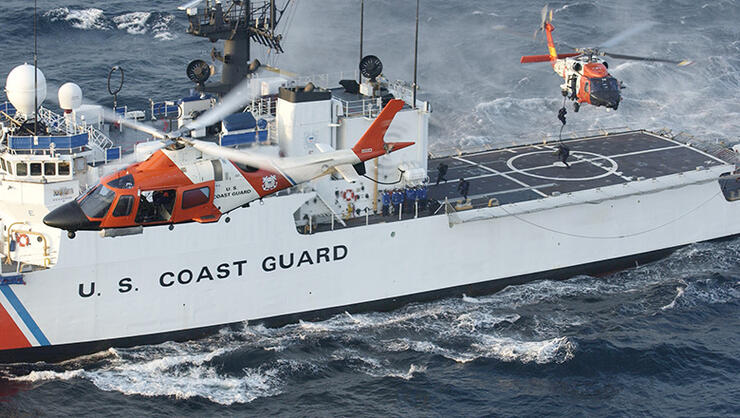 Soldiers in the United States Coast Guard became the first members of the U.S. military in history to not receive a paycheck during a government shutdown. The U.S. Coast Guard is part of the Department of Homeland Security which is one of the departments impacted by the partial shutdown.
The soldiers were paid on December 31st as part of a temporary solution, but with the shutdown nearing a full month, 42,000 soldiers did not receive their paychecks on Tuesday (January 15).
Coast Guard Commandant Adm. Karl Schultz issued a statement saying that senior officials are "working closely with service organizations on your behalf." He said that USAA has donated $15 million to help service members impacted by the lack of pay.
"I am grateful for the outpouring of support across the country, particularly in local communities, for our men and women," Schultz said. "It is a direct reflection of the American public's sentiment towards their United States Coast Guard; they recognize the sacrifice that you and your family make in service to your country. It is also not lost on me that our dedicated civilians are already adjusting to a missed paycheck — we are confronting this challenge together."
The federal government has been partially shut down since December 22nd amid a battle over funding of a wall on the U.S.-Mexico border. President Donald Trump has refused to sign any bill to open the government unless the Democrats agree to give him nearly $6 billion to fund the wall, while the Democrats remain united in their opposition to the give Trump the money. The shutdown is in its record 25th day and with both sides entrenched in their positions the shutdown could drag on for weeks or months.
Photo: Getty Images
Chat About Coast Guard Becomes First Military Branch Ever To Miss Pay During Shutdown