Kate Middleton Was Stumped When Asked *This* Question About The Queen
By Emily Lee
January 15, 2019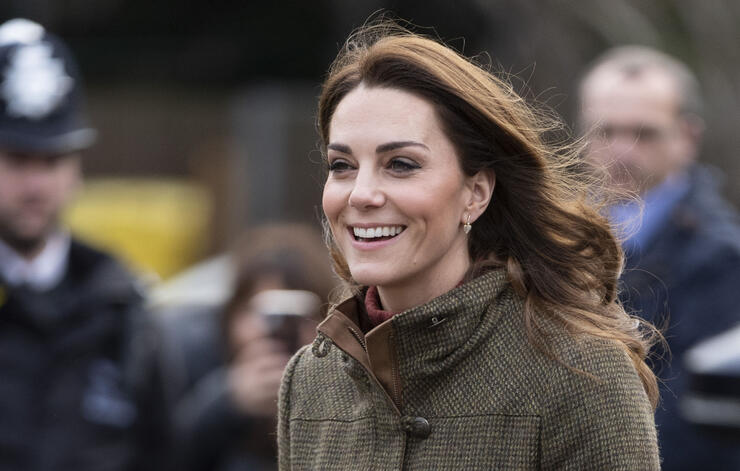 Kate Middleton was totally stumped by a surprising question during an official visit to King Henry's Walk Garden in London's Islington borough on Tuesday (Jan 15). While making homemade pizzas and chatting with a group of kids, an 8-year-old girl asked the Duchess of Cambridge something she doesn't know the answer to: has the Queen ever had pizza?
"You know, that's such a good question," Kate said while rolling out her dough. "I don't know. I don't know. Maybe next time I see her, shall I ask?" Now that's a conversation all fans would love to be a fly on the wall for, just two royal ladies chatting about their favorite kinds of pizza in Buckingham Palace. Iconic!
While Queen Elizabeth's pizza preferences remain shrouded in mystery, Kate revealed what toppings she enjoys. While one little boy suggested cucumbers, Kate made the case for bacon as a pizza topping. "Has anyone ever put bacon on their pizza before?" the Duchess asked the kids. "It's like having pepperoni but not as spicy."
Hopefully, Kate reports back ASAP about whether or not the Queen has ever tried pizza before. These are the important questions!
Photo: Getty