People Claim That This Pothole Looks Like Paul McCartney
By Hayden Brooks
January 16, 2019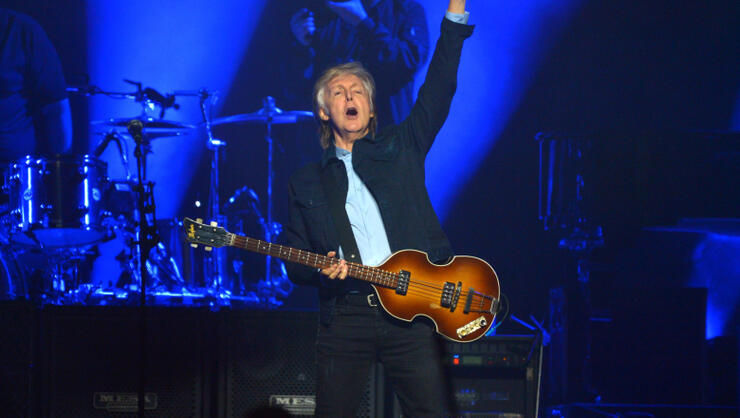 Paul McCartney is making headlines around the blogosphere, but it has absolutely nothing to do with his tunes. Interestingly enough, the headlines arrive, courtesy of a viral photo of a street pothole, which some claim looks a bit like The Beatles icon.
In the new shot, which was first posted by the Lancashire Evening Post on Tuesday (January 15), viewers can see the hazardous street hole, with water and gravel located in the center and around the mishap. However, if you squint your eyes really hard, you might also see how the gravel atop the hole look a bit like the singer's famed mop-top, as well as the individual stones in the pothole resembling his eyebrows, eyes, nose, and mouth.
In related McCartney news, the living legend recently expanded his "Freshen Up Tour" in support of his latest album, Egypt Station, with several shows deep into 2019. On Tuesday, he announced that he and his band will head over to Las Vegas for yet another new date at the T-Mobile Arena. This will be McCartney's first full-length concert in Sin City since he played the MGM Grand Garden Arena in June 2011. Tickets for the show go on sale next Tuesday (January 22).
Chat About People Claim That This Pothole Looks Like Paul McCartney