Prince Philip Involved In Car Crash That Overturned His Range Rover
By Emily Lee
January 17, 2019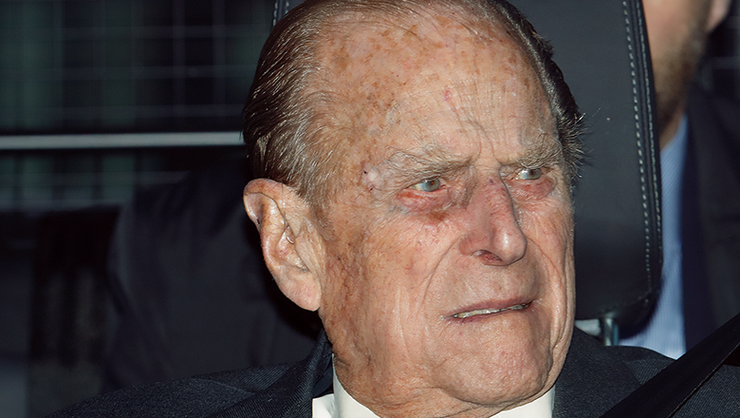 Prince Philip, the husband of Queen Elizabeth II, was involved in scary car accident on Thursday (Jan. 17). Thankfully, the Duke of Edinburgh was not injured in the collision.
According to the BBC, the 97-year-old royal's Range Rover overturned after crashing into another vehicle. Prince Philip was reportedly pulling out of a driveway near the Queen's Sandringham estate in Norfolk, England when the accident occurred.
The other vehicle involved in the crash contained two passengers. They were treated for minor injuries at the scene. Eyewitnesses that spoke with the BBC revealed they helped the Duke out of his overturned car and said he was "very, very shocked" and shaken.
TMZ reports that police who responded to the scene shortly after 3:00 pm gave the elderly royal a breathalyzer test, which he "passed with flying colors." Prince Philip has since returned to Sandringham Palace, where he was seen by a doctor as a precaution.
ITV News shared a photo of the accident's aftermath on Twitter:
Prince Philip has been retired from public life since August 2017 and did not attend Christmas day mass with his wife and the rest of the royal family this year. Though he did not attend mass, he's been spotted around Sandringham while staying there over the past few weeks with Queen Elizabeth.
Photo: Getty
Chat About Prince Philip Involved In Car Crash That Overturned His Range Rover