Backstreet Boys Serve Up Harmonies On New Song 'Breathe': Listen
By Paris Close
January 18, 2019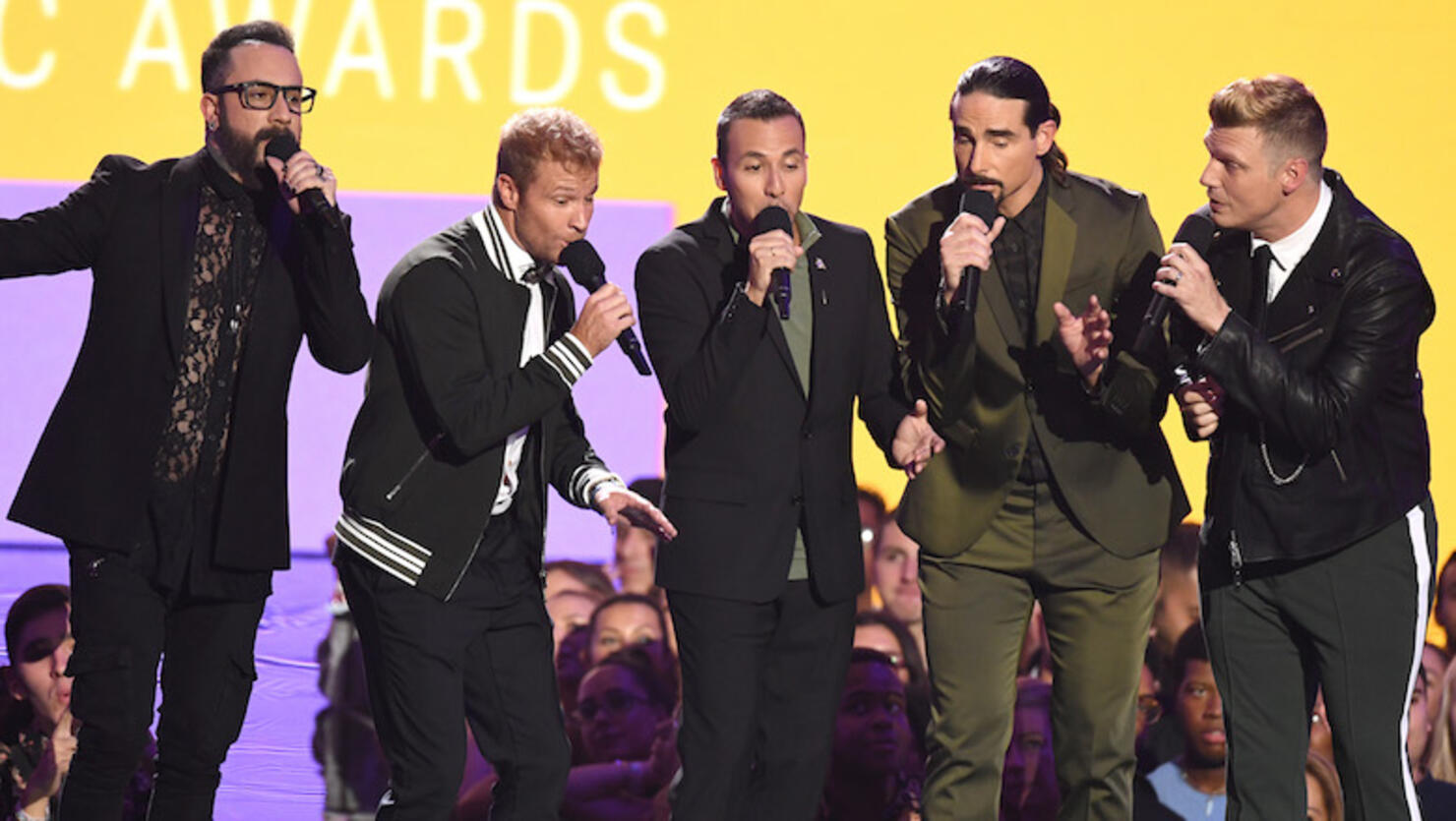 Backstreet Boys are back with a new song, alright!
Last night (January 18) marked the midnight premiere of the lyric video for the boy band's latest single "Breathe." The ballad, a bluesy a capella project laden with numbing, pitch-perfect harmonies, is a testament that the members — Brian Littrell, AJ McLean, Nick Carter, Kevin Richardson, and Howie Dorough — possess a timeless talent.
Part doo-wop, part love letter, "Breathe" expresses the pangs and sorrows of lost love through a string of heartfelt confessions. "Sand keeps slipping right through my hands / Days all feel the same / Still numb from you / First step off of this plane, I knew / I suffocate without you," the group sings in the opening verse before pouring into a pleading chorus.
Listen below.
The group announced the release of "Breathe," the newest offering from their upcoming album DNA, on Instagram. "Wanted to give you all a taste of old school a cappella Backstreet with 'Breathe' off our new album DNA (out this time next week!)," they wrote on Instagram. "Watch the lyric video and listen now. Link in stories. #BSBBreathe #BSBDNA."
The album, which drops January 25, also features previously-released songs "Don't Go Breaking My Heart," "Chances" and "No Place." Backstreet Boys will honor the arrival of their first album in six years, and their ninth studio LP, during their exclusive and intimate iHeartRadio Album Release Party in New York City on the night of its release.
See how you can stream Backstreet Boys' iHeartRadio Album Release Party on January 25 here.