Chris Brown Arrested In Paris On Rape Allegations: Report
By Paris Close
January 22, 2019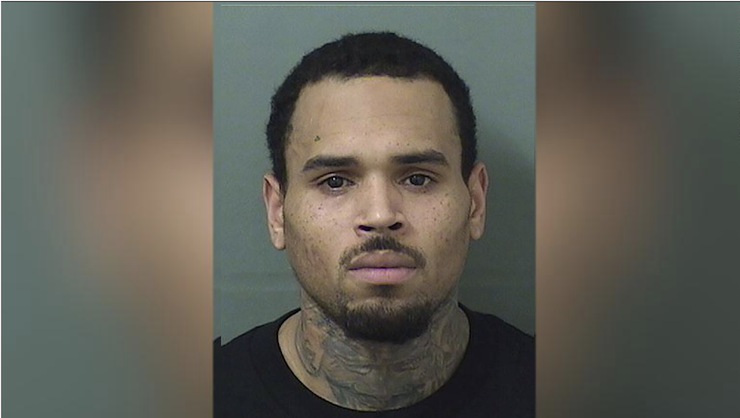 Chris Brown has been arrested in Paris following accusations of aggravated rape and drug violations, CNN has learned through a French judicial source.
The R&B singer was reportedly detained on Monday (January 21) along with two other unidentified people, a source told the news outlet.
According to the Associated Press, Brown remained in police custody on Tuesday (January 22), though investigators have two days to determine whether the Grammy-winning vocalist will be set free or be hit with preliminary charges.
Neither the US Embassy in Paris nor Brown's attorney has commented on the report.
The music entertainer has had a myriad of run-ins with the law throughout his career, most notoriously for the felony assault charges he was indicted on after his infamous incident with then-girlfriend, pop singer Rihanna, in 2009.
Brown's latest arrest was less than a year ago. In July 2018, the crooner was booked for felony battery for allegedly assaulting a man after a Florida concert show in 2017 for photographing him without permission.
He was released after posting a $2,000 bond and appeared to brush off the incident with a nonchalant Instagram post, in which he wrote with an eye-rolling emoji, "What's NEW???? Show tomorrow!!!!"
This is not the first instance the "Tempo" singer has been accused of sexual assault. In May 2018, a lawsuit was filed on behalf of "Jane Doe" that claimed the artist and one of his friends raped her at his California home in February 2017.
In August 2016, Brown made headlines again when he was locked in a standoff with the Los Angeles Police Department over allegations that he threatened a woman with a gun before she escaped his Tarzana home. The impasse led the "Loyal" musician to be arrested on suspicion of assault with a deadly weapon.
This is a developing story.
Photo: Palm Beach County Sheriff's Office
Chat About Chris Brown Arrested In Paris On Rape Allegations: Report