D'Arcy Carden Talks Early Friendship With Abbi Jacobson & Ilana Glazer
By James Dinh
January 22, 2019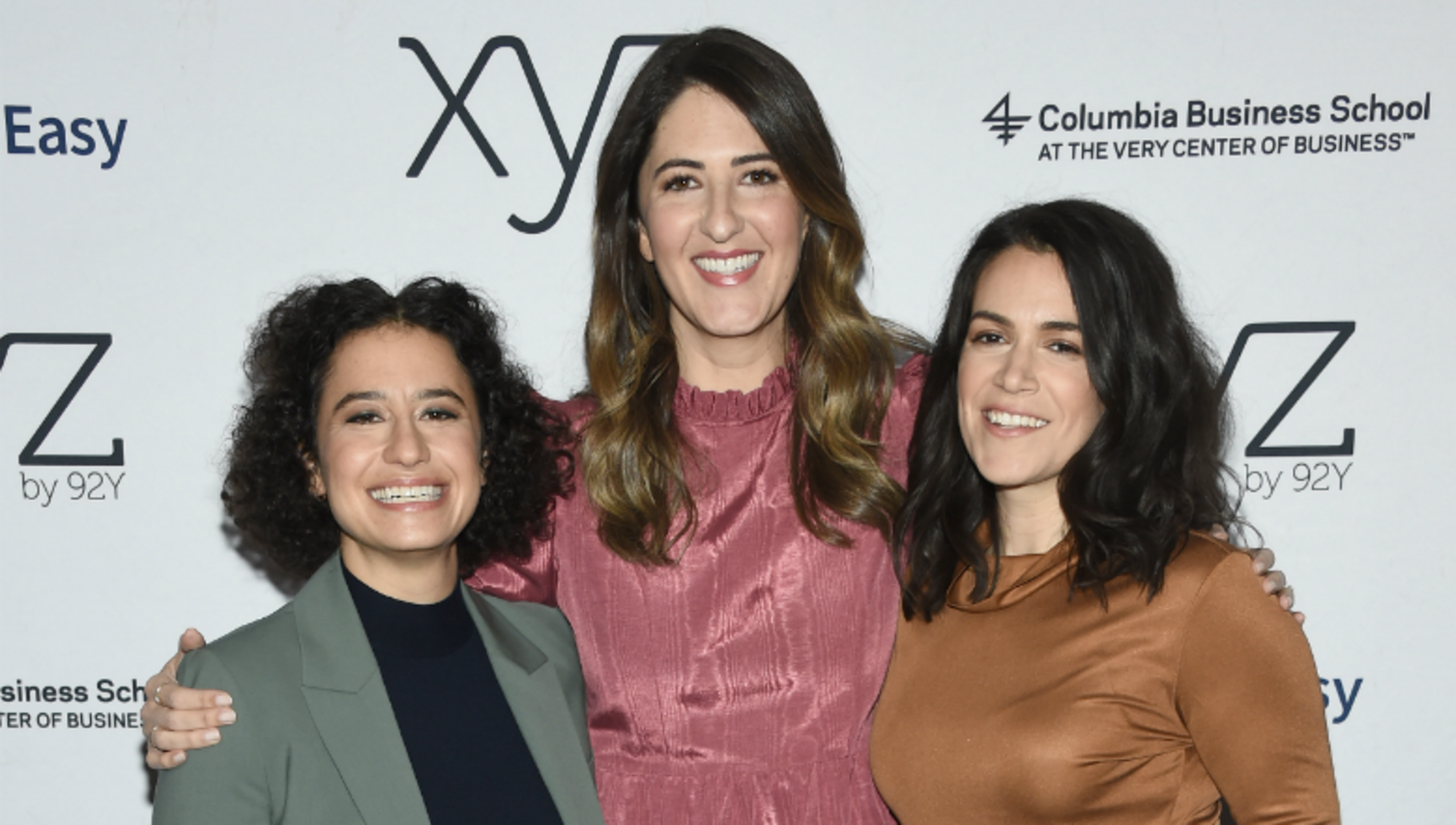 Just a week shy of the season premiere of Broad City, Good Place star D'Arcy Carden took to 92Y in New York City on Friday night (January 22) for an intimate conversation with her Comedy Central alums Abbi Jacobson and Ilana Glazer. During the chat, the trio spoke about their work on their respective shows and shed a little insight on their 12-year friendship as emerging funny women in the industry.
While Jacobson and Carden met in a commercial auditioning class, the threesome bonded as a unit during their time at the Upright Citizens Brigade Theatre, an improv theater in the Hell's Kitchen neighborhood of Manhattan, and their connection only grew from there. "I remember the women's event at the Brooklyn Lyceum, where we weren't doing the following, but practically ripping our clothes off and floating up to the sky. This was before feminism was back," Glazer reminisced during the 75-minute conversation. "It felt insane and powerful."
As the years have passed, the trio has gone on to excel in the field, but attendees at the event were treated to details about what was happening in Carden's mind when she saw her two colleagues take Broad City from the depths of YouTube to Comedy Central. "When you guys got the show, it was a buzz through the community and it was crazy. I felt immediately very protective of you guys, but I didn't need to. You guys were your own bosses," Carden informed the audience, adding that she was originally cast as a Deals, Deals, Deals employee in the pilot episode. Even though Jacobson and Glazer nixed the character, viewers ended up seeing Carden appear alongside the pair as the bubbly (yet intrusive) personal trainer Gemma at Jacobson's gym. "It's very lucky to be able to work with your friends as I'm sure a lot of you guys know. We are aware of how lucky this is and that we've known each other for this long and that we get to still sit on this stage together," she continued.
"Just know, we really wanted to have you more on Broad City, but this girl got busy," Jacobson told the crowd. However, it seems like the exposure on the show did all it needed to do to help pave the way for her role on The Good Place. "At my final callback for The Good Place, which is a very stressful situation, I believe the episode of Broad City, where you kick my ass, was the week before or maybe even the night before and everybody in the room brought it up," Carden confessed. "I truly think that put me over the edge with them."
Scroll on below to watch D'Arcy Caden's intimate conversation with Abbi Jacobson and Ilana Glazer in full. For more on 92Y events, head on over to their official website to see their calendar of upcoming talks, concerts, dance performances and more.