Randy Houser on Why He Named His Album 'Magnolia,' Garth Brooks & More
By Nicole Mastrogiannis
January 25, 2019
Randy Houser's fifth full-length studio album, Magnolia, has officially arrived. The country star's new LP follows 2016's Fired Up and showcases twelve new songs, including his single "What Whiskey Does" (featuring Hillary Lindsey) and other previously released tracks like "No Good Place To Cry," "New Buzz," "High Time," "Mamma Don't Know," and "No Stone Unturned."
Houser recently celebrated Magnolia during his official his iHeartCountry Album Release Party, hosted by his good pal, Big Bang Theory's Johnny Galecki (who also played drums for him that night!). During the show, Randy also opened up about putting together and releasing his new album, performing, and what it means to him. He told fans, "It is a little bit scary. It was scary. [I] kind of feel like, you know, I came to Nashville, I've been sitting on bar stools playing music since I was a kid and so I'm scared to do that again. I just think it's important to be you and keep that thing."
We recently caught up with Houser and the Mississippi native went through a box of memories and objects that relate to him now in 2019. Read on below and watch the video above.
With Luke Bryan on the "Kick The Dust Up Tour"
"This is history. I'm not sure what year this was but it's been quite a while ago. You might recognize this guy. This guy we're not sure who he is. Luke Bryan. Where was this? It looks like it would have been about 2011 judging from my cross chain I had on. It looks like we're both drinking. We went on tour and did the 'Kick The Dust Up Tour' with Luke in 2016. We had a blast. I love Luke. He's been one of my great friends since I first got to Nashville in 2002."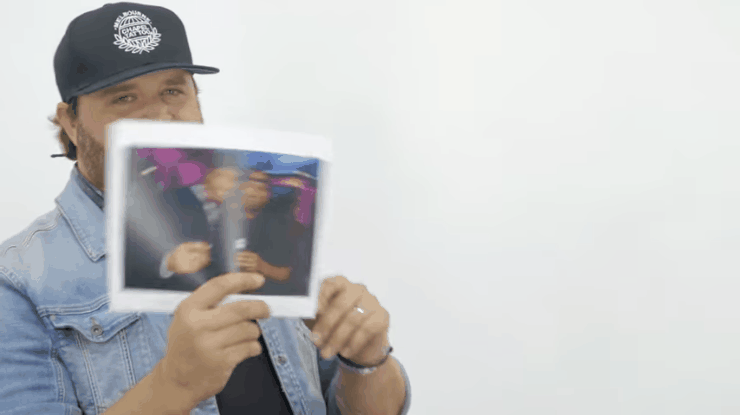 Performing Underneath Zipliners at the Freemont Street Experience
"This is cool. The Freemont Street Experience. They actually they have people zip line. They have a zip line that was flying over my head the entire time I was playing. Back and forth down the street. Crazy. I love ACM time in Vegas."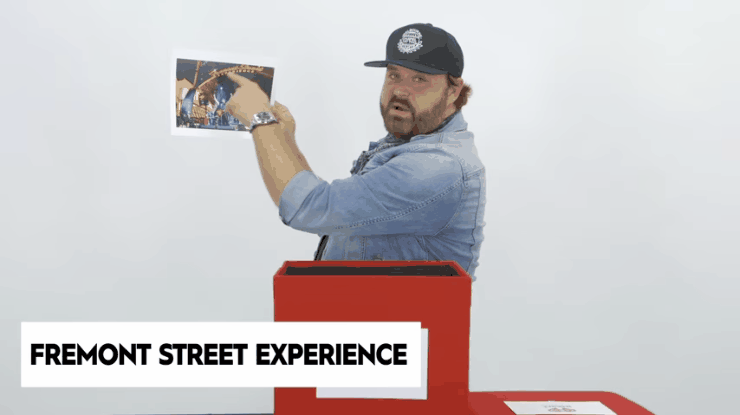 Learning About Love From His Puppy Hawk
"Aw man, look at this little guy. That's my boy Hawk. Hawk's almost four years old now. Hawk's taught me more about love than anything, I think, than anybody or anything. So that's my puppy Hawk."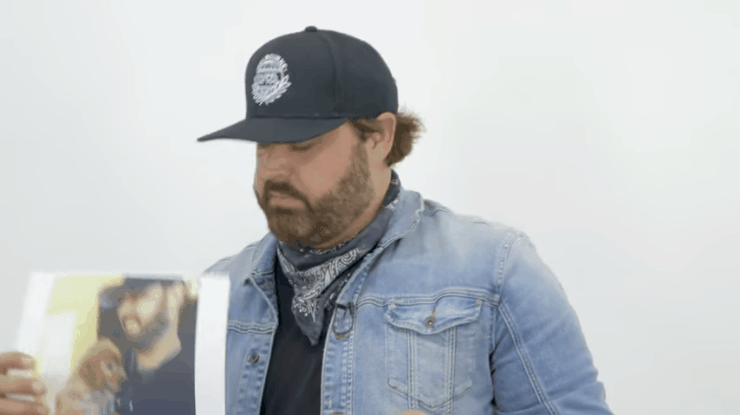 Performing on "The Late Show with David Letterman"
"This was, I guess it was probably 2008, right here in New York City. That song, 'Anything Goes,' was the first song I'd ever had out as a single, and it was not even a top forty at the time we got asked to do Letterman's show. He had heard the song on the radio while he was out riding around on a ranch, from what Paul Shaffer told me. But that was cool of him, he was such a music fan that he just heard something he loved and invited me to be on the show."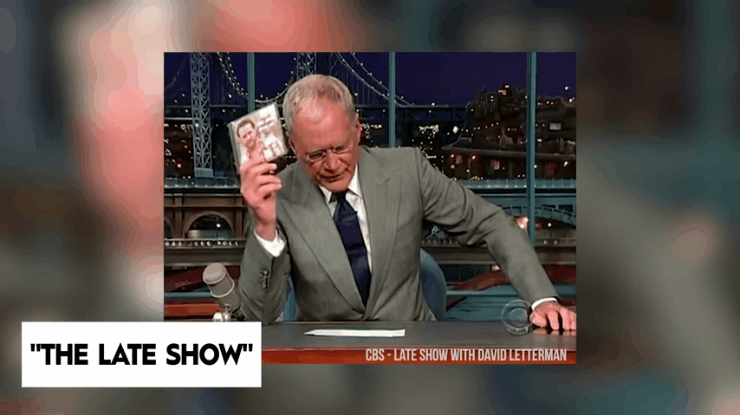 How He Came To Record "Runnin' Outta Moonlight"
"This was a crazy story. My brother-in-law, who was writing a ton of hits at the time. He said, 'Man, I wrote one the other day that was incredible.' He said, 'I'm gonna send it to you.' And, he sent me 'Running Out of Moonlight' and I was like, 'Yep, cutting that.'"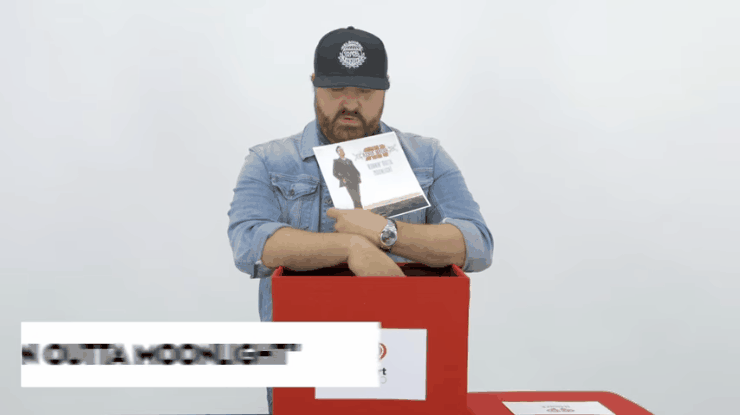 Hanging Out with Garth Brooks
"Oh this was an incredible moment. Garth Brooks. I was just telling Tatiana, because my wife, growing up in Australia, she didn't really know who Garth Brooks was as much as somebody like me. I got to open for Garth last year, and I'd told her all about Garth Brooks so many times and she's like well man, she's completely in love with this guy. And I was like, 'Yeah, I love Garth Brooks.' And so I went, and she finally got to go see his show, and she completely got it. Even him, after retiring like two or three times, comes back ... Garth Brooks can transcend generations. With just the passion that he puts in a performance, and in shows. What an amazing guy. And really cool to get to hang out with him."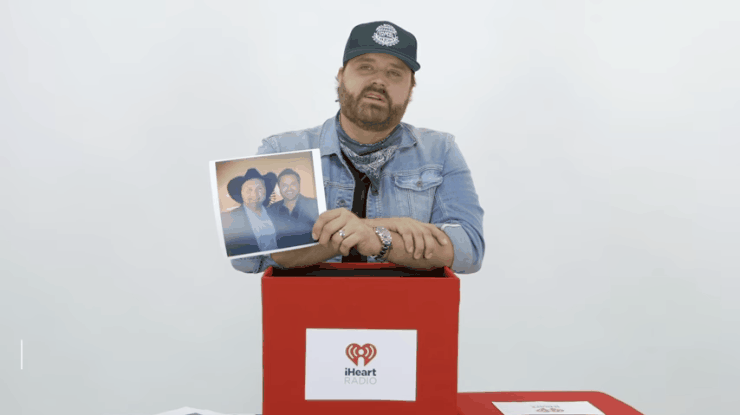 Why He Named His Album Magnolia
"Magnolia is the name of my new album. When I was like six years old, we were at my grandmother's funeral, and I looked up and I saw this tree at her grave site. And it was just these beautiful green waxy looking leaves on it everywhere, and these huge blooms. This small compared to - they're like this big around. And, it had the perfect branches for climbing. So I start climbing this tree during the funeral, and I get in all sorts of trouble. So I asked my dad what kind of tree it was and he told me it was a Magnolia tree. Then, growing up and then realizing later on that I lived, and grew up, and was born in the magnolia state. Somehow the magnolia's tied many different moments in my life together. It's like one of those things, almost like in numerology where numbers make sense to people, and you see these numbers several times. Well, magnolias have been that in my life."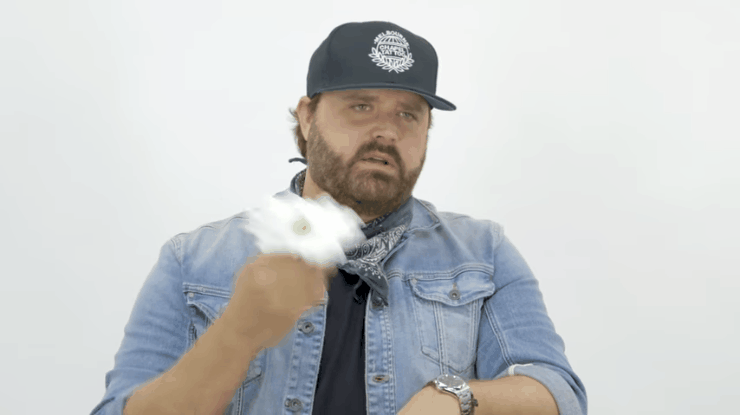 Chat About Randy Houser on Why He Named His Album 'Magnolia,' Garth Brooks & More