Ariana Grande Reveals 'Thank U, Next' Album Track List & Release Date
By Paris Close
January 23, 2019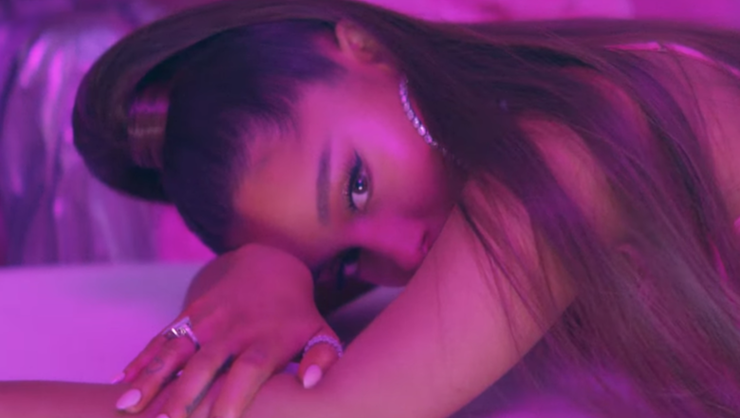 The track list for Ariana Grande's new album came earlier than expected — and we know when it's dropping, too!
The singer-songwriter took to Instagram last night (January 22) to not only share the title of every tune from her upcoming fifth studio record, Thank U, Next, but also its release date. Grande's highly-anticipated LP, her second in sixth months following Sweetener's release in August 2018, will feature 12 songs and arrive on February 8.
Per the listing, Thank U, Next will have no featured artists and shows the pop star will fly solo on never-before-heard tracks like "NASA," "fake smile," "bloodline," "make up," and "bad idea" among several others. As anticipated, previously-released singles "thank u, next," "imagine," and "7 rings" will also appear on Grande's long-awaited follow-up.
See the post below.
As previously reported, the 26-year-old hinted at the time of arrival for her forthcoming record during an exchange with fans on Twitter this week. It was also during these interactions that Grande informed followers the album will be made available for pre-order the same day the cover artwork will be revealed, Friday (January 25).
With the arrival of album number two, it's to be expected that the musician will support both Sweetener and Thank U, Next on her upcoming "Sweetener World Tour," set to open at New York's Times Union Center on March 18, which she's extended due to her headlining gig at Coachella this year.
Additionally, the songstress is reportedly in talks to be the top-line act at Lollapalooza in August as well.
Ariana Grande's Thank U, Next Track List:
1. "Imagine"
2. "Needy"
3. "NASA"
4. "Bloodline"
5. "Fake Smile"
6. "Bad Idea"
7. "Make Up"
8. "Ghostin"
9. "In My Head"
10. "7 Rings"
11. "Thank U, Next"
12. "Break Up With Your Girlfriend, I'm Bored"
Photo: YouTube/Ariana Grande