Courtney Love Calls Bikini Kill Reunion "Biggest Hoax in History of Rock"
By Katrina Nattress
January 23, 2019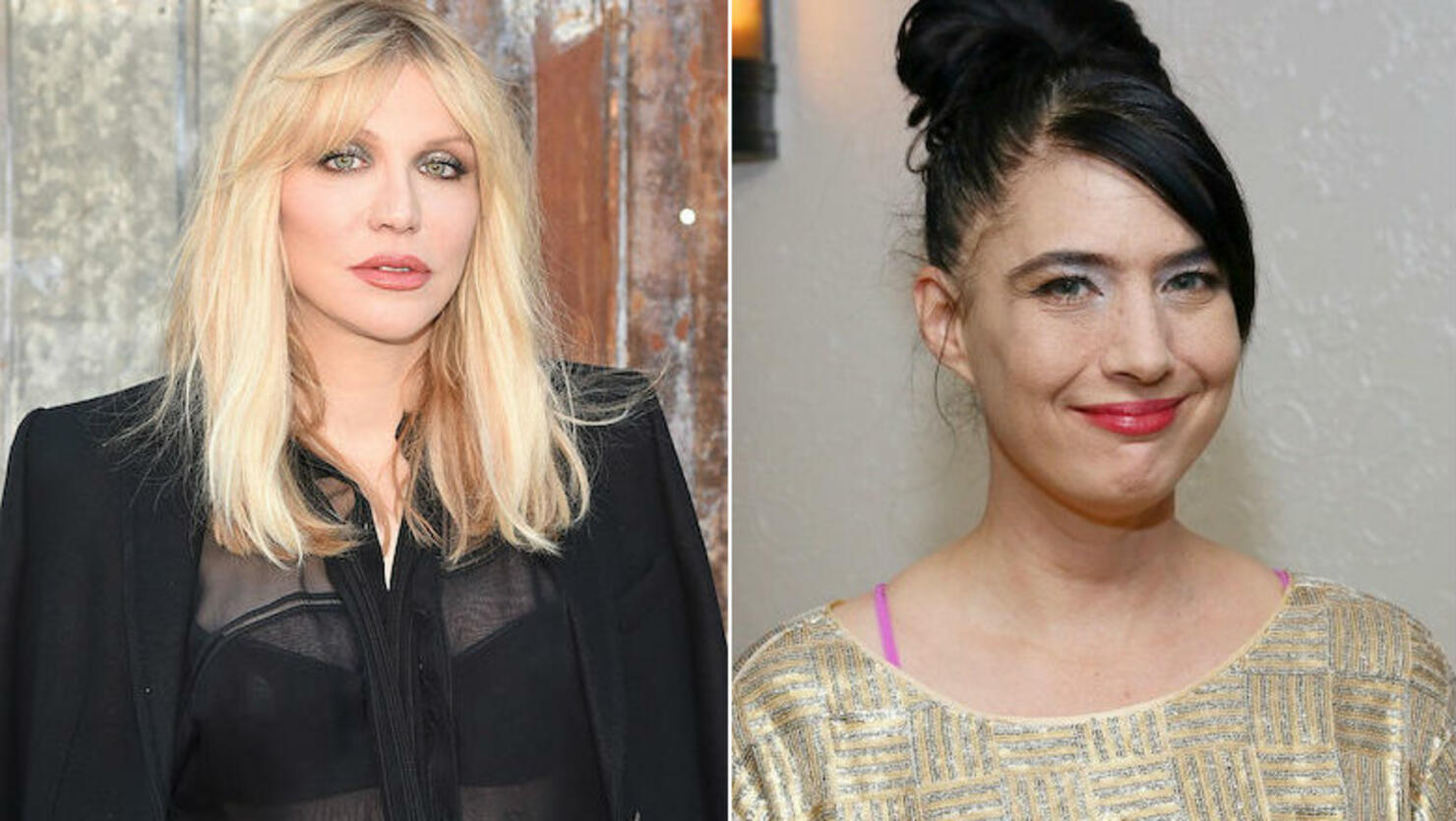 When Bikini Kill announced their run of reunion shows last week, it excited riot grrrls everywhere. However, there's one person in particular who's not especially stoked about the trio's tour.
When Bust Magazine shared an instagram post begging for the '90s icons to include more shows after the initial dates sold out within seconds, Courtney Love made some comments to reignite a feud between herself and Bikini Kill singer Kathleen Hanna, which dates back nearly 25 years. As the story goes, the Hole singer didn't get along with the riot grrrl pioneers during the 1995 Lollapalooza tour, and depending on who you ask she either punched, attempted to slap, or threw candy at Hanna.
Now, with the luxury of social media, the rock star can fire shots from any location.
"Speak for yourself," she replied to Bust's post. "Biggest hoax in history of rock and roll."
When users came at her for the bold statement, Love doubled down, calling drummer Tobi Vail and bassist Kathi Wilcox untalented and slamming Hanna for being "a diy nonsense dilettante."
"Yeah. It's worse when I speak truth to the rock male industrial complex. But at Least I have the best view," Love commented. "Two of that band total amateurs. Hanna is a good hype man. But her persona is such a diy nonsense dilettante. A big idea they cannot convey, because they suck. That's all! Back to Paris couture, because frocks don't trigger me. Ce vai!"
Oof.
Check out her comments below.