Meghan Markle Facing Backlash For Eating Avocado Toast
By Emily Lee
January 23, 2019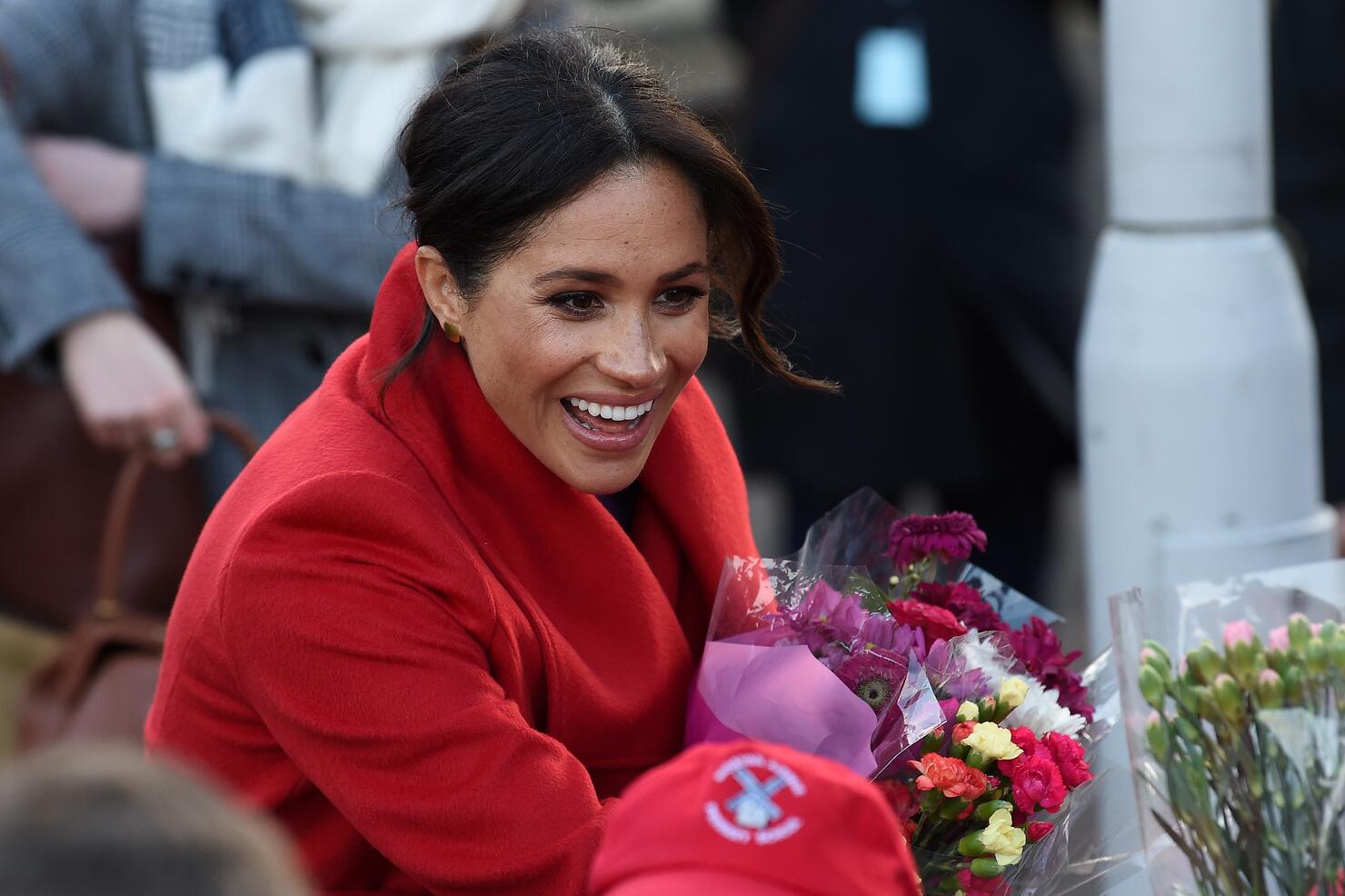 Meghan Markle has faced more than her fair share of criticism since joining the British Royal Family back in May of 2018. From (gasp!) wearing dark nail polish to closing her own car door, many people have found some silly reasons to call out the freshman Duchess. Meghan's latest controversy, though, may just take the cake.
After Meghan's close friend, makeup artist Daniel Martin, paid a visit to her and Prince Harry at Kensington Palace, he shared a photo of a meal the Duchess of Sussex prepared for him. Meg's snack du jour? Avocado toast, obviously. Daniel even went so far as to call her "the avocado toast whisperer" in his post, so, it's safe to assume Meghan makes a mean avo toast. Also on the menu was some chocolates and tea.
Looks delicious, right? Not long after Daniel shared the post on Instagram, The Daily Mail ran a story suggesting Meghan is to blame for "drought and murder," which, is...an interesting opinion! While there are certainly arguments to be made against the avocado trade industry, suggesting Meghan's "favorite avocado snack- beloved of all millennials - is fuelling human rights abuses, drought and murder" seems like a bit of a reach, tbh.
"The campaigning duchess may be passionate when it comes to racial equality and female empowerment, but for someone who wants to save the planet, she's committed something of a faux pas with avocados," the article reads. Claire Phipps, digital editor at The Guardian, was quick to call out the outlet on Twitter. "I think we can now say with some certainty that there is nothing the Daily Mail can't blame on Meghan."
Others were quick to join in, adding their support for Meghan over #AvoToastGate. "The amount of heat Meghan gets is too much. Also, guarantee someone in their office is having avocado toast at brunch this weekend," one woman wrote.
The amount of heat Meghan gets is too much. Also guarantee someone in their office is having avocado on toast at brunch this weekend 😒 https://t.co/sTv3InQJI6

— TIARA (@sunnytiaraa) January 23, 2019
What do you think of Meghan's latest "controversy"...is it a valid criticism or entirely silly?
Photo: Getty