This Video of a Kid Singing Panic at The Disco's "Sins" Is Everything
By Katrina Nattress
January 23, 2019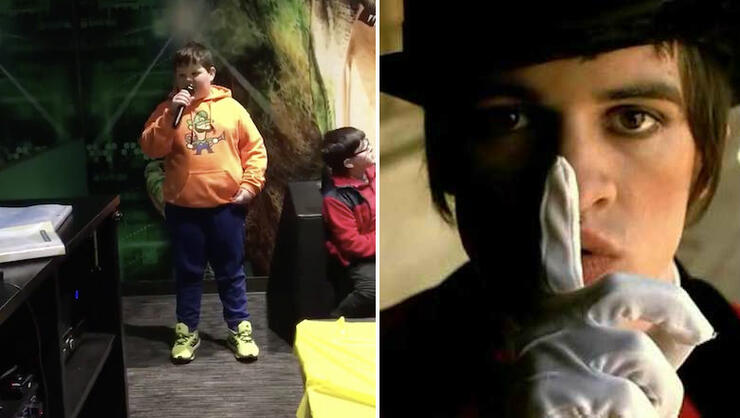 In the nearly 13 years since Panic! At The Disco released their most iconic song, "I Write Sins Not Tragedies," we can't even begin to count how many people have attempted to perform the song at karaoke. Thousands? Millions? Whatever the number, we're pretty sure there's no one that did it quite like this guy.
On Monday (January 21), a P!ATD super fan posted a minute-long clip of her brother singing the song during a karaoke party with his friends. "my mom just sent me this video of my brother singing sins and i'm literally crying" she wrote alongside the video. After racking up an insane amount of engagement and views, the band caught wind of the epic performance and gave their own two cents on it.
"A national treasure, we don't deserve him" the band wrote, retweeting the video.
@hufflepuffurie couldn't believe the amount of exposure her now legendary brother received, and posted a cute selfie of herself and him to thank their new fans. "my brother would like to thank everyone for the support y'all are so nice he loves you," she wrote.
Love. It.
Check out the amazing performance, as well as all the Twitter love, below.
Chat About This Video of a Kid Singing Panic at The Disco's "Sins" Is Everything