Gerard Way Covers Simon & Garfunkel's "Hazy Shade of Winter": Listen
By Katrina Nattress
January 24, 2019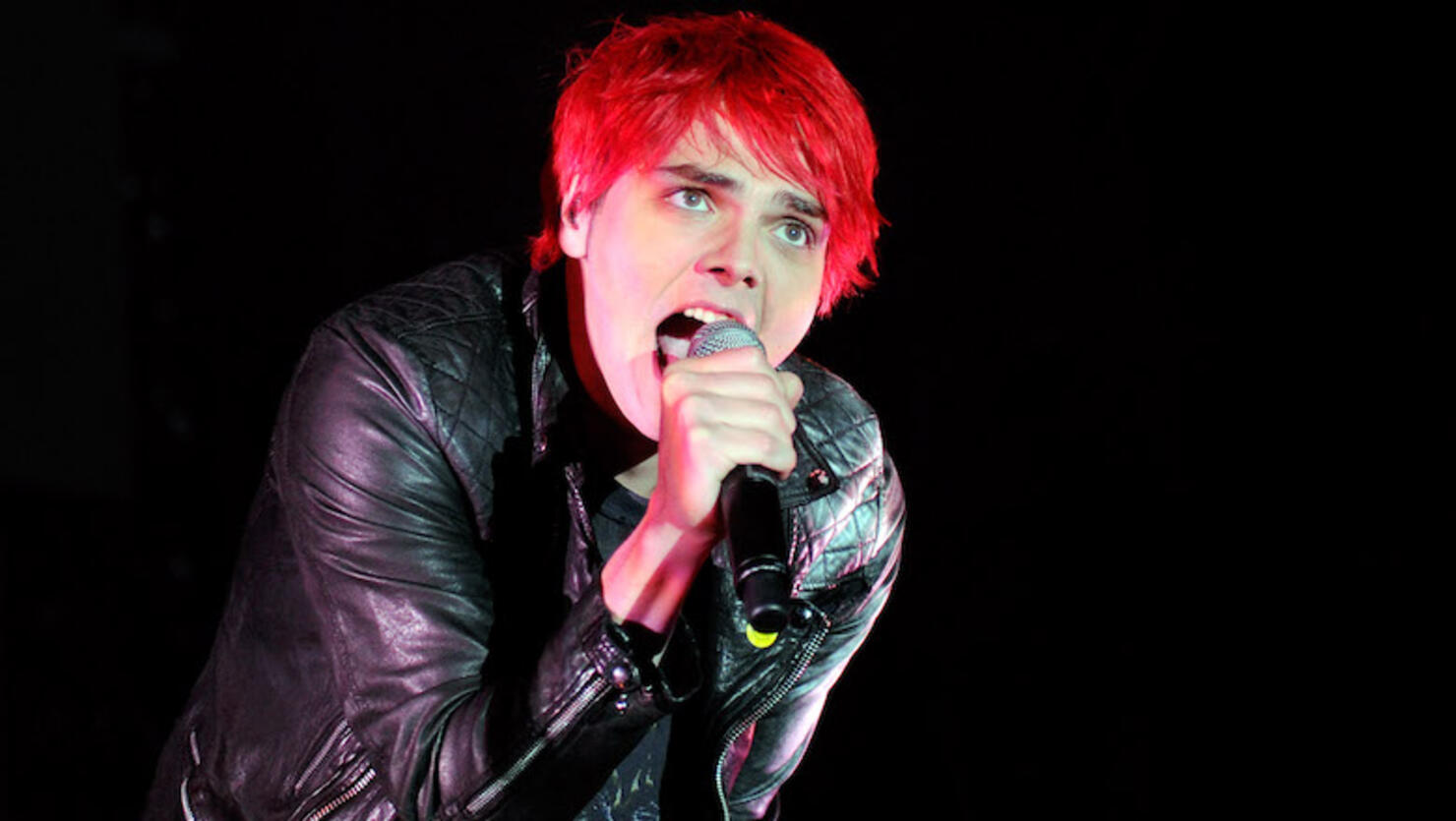 As the premiere date for Gerard Way's The Umbrella Academy creeps closer, the former My Chemical Romance frontman gifted us with the show's first full-length trailer on Thursday (January 24). And he soundtracked it himself.
The singer-songwriter recruited his former bandmate Ray Toro, and the two covered Simon & Garfunkel's iconic 1966 track, "Hazy Shade of Winter." The song plays throughout the entirety of the clip, which gives us the first detailed look into the members of the Umbrella Academy and what they're up against.
Watch the trailer and listen to the full song below.
The Umbrella Academy will be airing as a 10-episode television series on Netflix. It premieres February 15th and stars Ellen Page, Tom Hopper, Emmy Raver-Lampman, Robert Sheehan, David Castañeda, Aidan Gallagher, Cameron Britton, and Mary J. Blige. The series is based off Way's comic book series of the same name.
"What I did for Steve Blackman (the showrunner) and the writers in that first writers' room was to create an 18-page document that laid everything out," Way told Collider. "Even of the graphic novels that haven't come out yet. Which should equal eight when we're all done. So I gave them the blueprint for what happens because you do want to seed certain things in there for future series and the hope is that it's a success so that you do a lot more of these.
"They're very curious what Gabriel [Ba, illustrator] and I are doing next. We always send them the new comics. They really want to know what's happening."
Photo: Getty Images