Kylie Jenner Names New Makeup Shades After Taylor Swift Songs
By Peyton Blakemore
January 24, 2019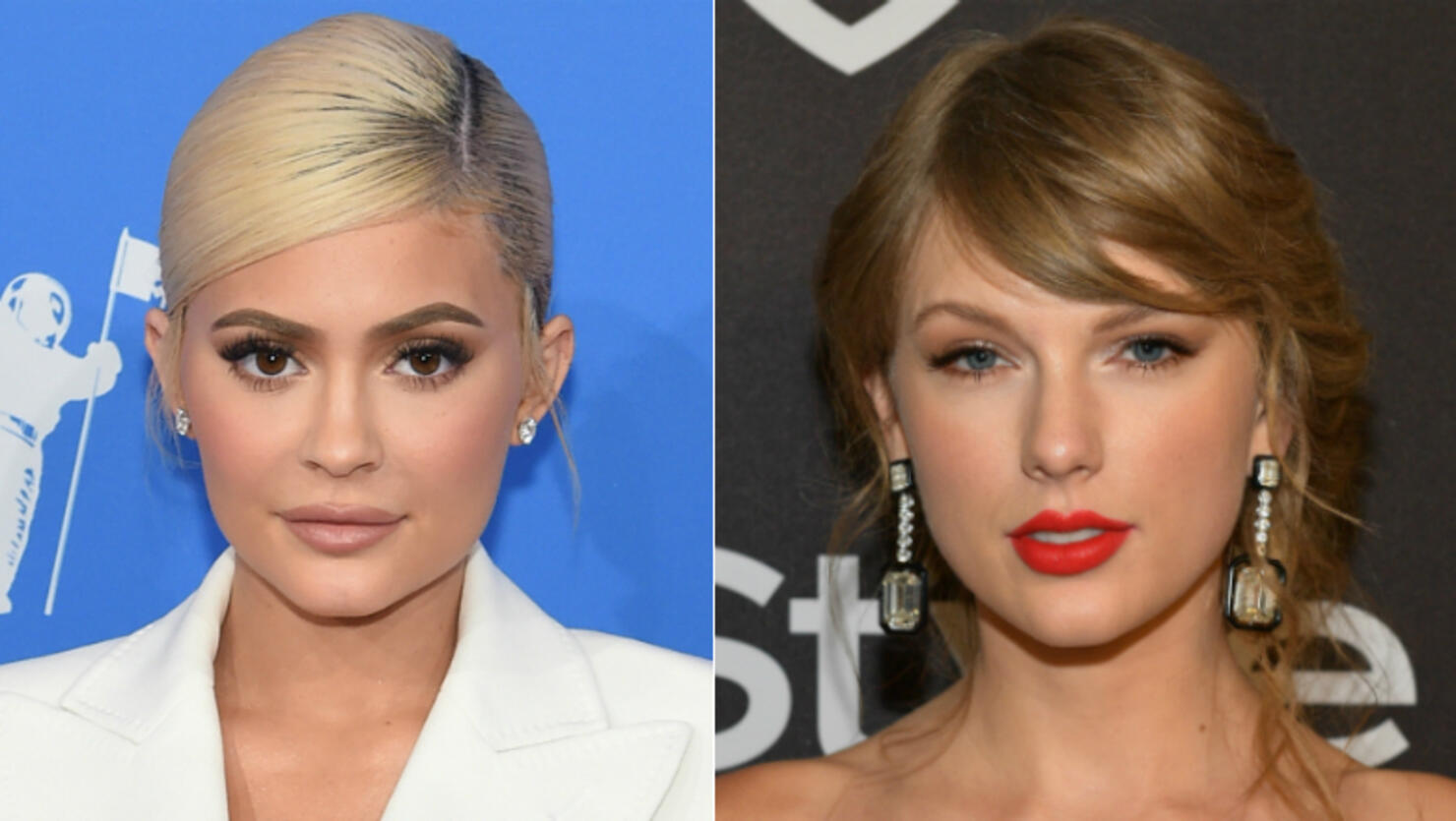 Coincidence, shade, or paying homage, that is the question!
Kylie Jenner raised more than a few eyebrows on Thursday (January 24) when she unveiled her new Valentine's Day makeup collection on her Instagram Story. Fans were quite surprised when she debuted two lip shades that appeared to be named after Taylor Swift songs.
While it's unclear if Kylie's naming of the lip shades "Story of Us" and "Forever and Always" — both of which are popular songs of T-Swift — was intentional, there's no doubt the timing of the release of said lip shades is quite ironic given the fact that her older sister Kim Kardashian recently revealed that she's squashed her over two-year beef with Taylor.
While on Watch Happens Live with Andy Cohen last week Kim, Khloe, and Kourtney Kardashian played a round of a game called "Squash That Beef!" and announced that for the New Year they're drama-free. "Over it," Kim replied after being asked about her 2016 beef with Taylor. "I feel like we've all moved on." Days later, Kim even posted a video of herself vibing to Tay's hit track "Delicate."
As fans know, back in 2016, Kim leaked clips of a call between Taylor and her husband Kanye West, as proof that Taylor approved his "Famous" lyrics about her. See, shortly after the song came out, Taylor claimed Kanye never told her he was calling her "that b*tch," and even shaded him in an entire acceptance speech. So, Kim's posting of the videos to Snapchat just added more fuel to fire, causing the "End Game" singer to hit back at Kim on Instagram. "You don't get to control someone's emotional response to being called 'that b*tch' in front of the entire world," she wrote. "He promised to play the song for me, but he never did." Since then both ladies have taken sly shots at each other over the years. However, it seems they've finally found peace and even Kylie might be Team Tay.
Photo: Getty Images