Mark Hoppus and Alex Gaskarth Announce New Band Simple Creatures
By Katrina Nattress
January 24, 2019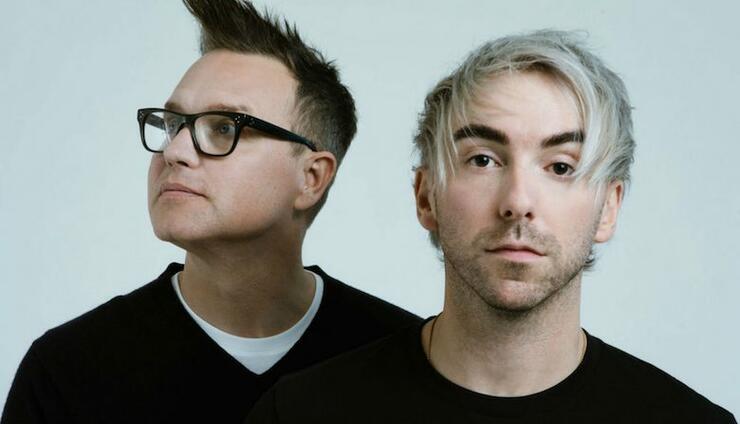 Over the weekend, Mark Hoppus hinted at a new project during iHeartRadio's ALTer EGO. Though he was very tight-lipped about its details, he assured we'd hear about it soon. And he wasn't lying.
On Thursday (January 24), the blink-182 singer and All Time Low's Alex Gaskarth announced a new project called Simple Creatures. The duo shared their first single, "Drug," and plan to release an EP in March.
"Drug is always the first song we play people when introducing them to Simple Creatures, so it only makes sense that it's the first single," Mark told Kerrang about the song. "I love the ratty guitar lead mixed with the thumping kick drum. Lyrically, the song is about being destroyed by the things you love."
"Drug is a song about someone or something you want the most, being terrible for you… Feels great until it doesn't, but then you can't stop," Alex added. "In the studio it felt immediately like it was the song that best defined Simple Creatures; it's gritty, grimy, rooted in the musicality we both came up on, but with a twist that takes it away from anything we've worked on before."
Listen to "Drug" below and look out for Simple Creatures' EP this Spring.
Chat About Mark Hoppus and Alex Gaskarth Announce New Band Simple Creatures