Nas Is Trying To Stop His Ex Kelis From Moving To Colombia With Their Son
By Peyton Blakemore
January 24, 2019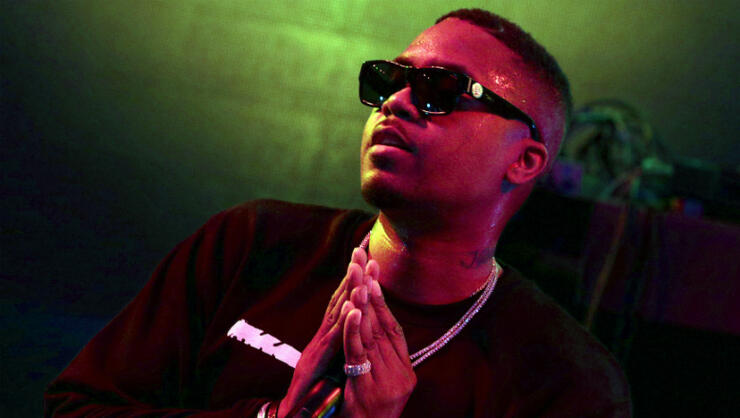 Nas is doing everything he can to stop his ex-wife Kelis from moving out of the country with their nine-year-old son Knight Jones.
According to TMZ, the 45-year-old rapper said Kelis has plans to move to Cartagena, Colombia to become a farmer and she wants to take their son with her. The "Milkshake" singer reportedly revealed her big plan after violating their custody agreement earlier this month.
Per court documents, obtained by the gossip site, Kelis took Knight to Colombia last month. However, Nas says instead of returning their son on New Year's Eve, as they agreed, Kelis texted him to say the plan had changed and didn't bring Knight back to the States until January 14.
The "Not For Radio" rapper also claimed that Kelis told him she and her new husband, Mike Mora, have a farm in Colombia and have plans to stay there. Kelis has already reportedly withdrawn Knight from his private school in Los Angeles with plans to homeschool him in Colombia.
Nas said her plan to uproot Knight is a violation of their custody agreement because she didn't provide the required notice about the travel. He would like a judge to find Kelis in contempt for her multiple violations of their agreement.
As previously reported, Nas spoke out about his ongoing issues with his ex-wife back in September. The "Simple Things" rapper took to Instagram to air out all of his thoughts about her after he found out Essence was planning to do a story on her allegations of abuse against him. As fans know, Kelis accused the rapper of abusing her throughout their four-year marriage. "There was a lot of mental and physical abuse and it got to the point where I probably would have stayed longer had I not been pregnant because I really did love him and because we were married," she said in an interview with Hollywood Unlocked in April 2018.
In Nas' seven-part Instagram statement, he refuted nearly all of Kelis' claims, accusing his ex-wife of not allowing him to see their nine-year-old son, verbally abusing his daughter Destiny, physically abusing him, and lying about her abuse claims.
Photo: Getty Images
Chat About Nas Is Trying To Stop His Ex Kelis From Moving To Colombia With Their Son