DMX Is A Free Man — See 1st Photo Of The Rapper With His Family
By Peyton Blakemore
January 25, 2019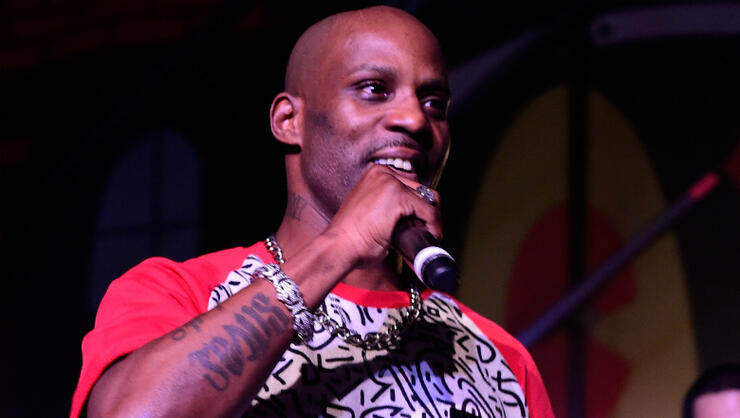 DMX is back!
The legendary rapper was released Friday (January 25) morning from Gilmer Federal Correctional Institution in West Virginia after serving a one-year sentence for tax evasion, TMZ reports. X was picked up by his son and fiance, who reportedly took him to a local spot for breakfast as soon as he was released. The family of three even took a photo together, which you can see HERE.
As previously reported, the 48-year-old rapper was released two days sooner than expected because the facility usually allows prisoners to get out earlier if their official release date falls on a weekend. Before his release, DMX's lawyer, Murray Richman, told Vulture on Thursday that X is "very happy," and is "looking forward to being home. He's never been hotter than now — people have been seeking him out all over."
X is ready to hit the ground running. He reportedly wrote a lot of songs while in prison and is planning to drop a new album soon, TMZ reports.
As fans know, the "X Gon Give It To Ya" rapper, whose real name is Earl Simmons, was sentenced to one year in prison in March 2018 after pleading guilty to tax fraud in November 2017. However, he was jailed in late January 2018, after using Oxycodone and cocaine — and skipping out on court-ordered drug treatment — while awaiting sentencing, per reports, noted by Vulture.
He will reportedly be under supervised release for the next three years.
Photo: Getty Images
Chat About DMX Is A Free Man — See 1st Photo Of The Rapper With His Family