Fletcher Talks New Single 'Undrunk,' Self Discovery & Being A Woman In Pop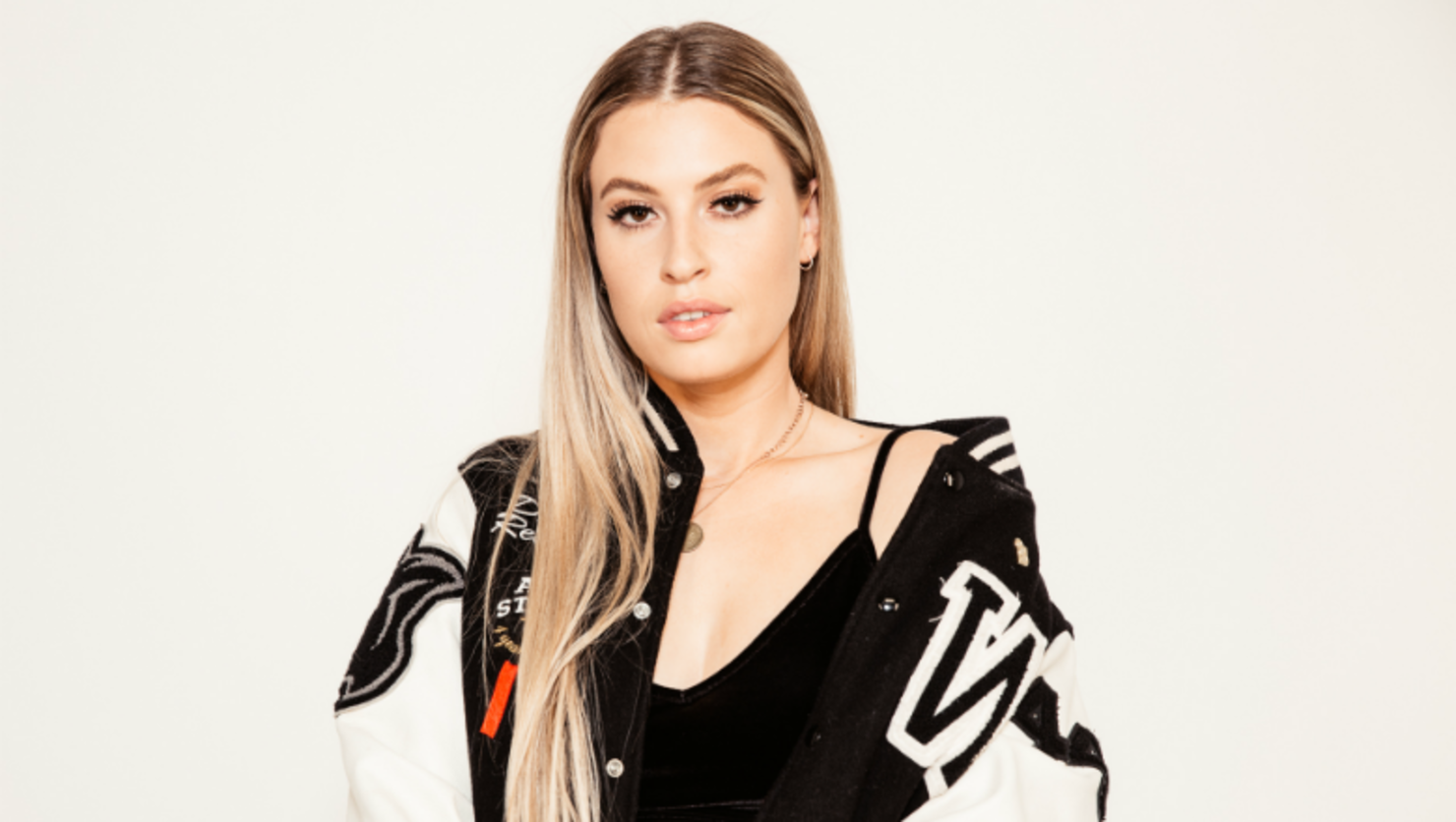 FLETCHER is gearing up for what is set to be her breakout year and this time the budding singer/songwriter has a whole lot of backing behind her. As one of Capitol Records' newest signees, the star has moved past her time on The X Factor (as part of girl group Lakoda Rayne) and the buzz of her 2015 single, "War Paint," and is ready to bring listeners even closer to the experiences she's endured in the last four years. Friday (January 25) saw it all kick off with the release of her catchy new breakup anthem, "Undrunk," which was produced by Malay (Lorde, Frank Ocean).
Prior to dropping the heartbreak track, FLETCHER took to iHeartRadio HQ in New York City to sit us down with the cut and explain why it's such a true (and relatable) testament to her experience in the romantic department. Elsewhere in our interview, the star discussed her longtime industry experience leading up until this point, being an alley for the LGBTQ community and why she hopes that her real-life stories resonate with the pop audience that's eager for her forthcoming EP. Scroll on below to read our Q&A with the rising star and see the video for "Undrunk," which was co-directed by Emil Nava (Calvin Harris, Post Malone, Rihanna) and Grace Pickering, and produced by Ammolite.
Tell me a little bit about the backstory of "Undrunk You."
I actually wrote it here in New York, maybe a year and a half ago. It's definitely been a song that I've been holding close to my heart for a while now, and I'm so excited for everybody to finally hear it. "Undrunk" is a song about wishing you could undo hooking up with somebody [and] undo loving somebody. I think we've all had that person that's ripped our hearts out of our chest and stomped on it a million times. You just wish you could erase them from your memory, in a way. 
I was doing my research, and you've been doing this for a very long time. Since you were like five with the Hanna Montana impressions ... 
Oh my gosh. See? People know!
There's also NYU [and] the Troy Carter internship. It all feels like prep work for this moment.What have you learned from back then?
I think it's been a journey for sure. I started with classical vocal lessons when I was five years old, and then my job was a singing celebrity, Disney princess impersonator. Music's been the one thing that's really been a constant for me throughout, and it's been very much a journey of self-exploration and self-discovery, and living here in New York City and having my heart broken. You learn so much about yourself, and this music has just been me getting to write about that and being a form of closure, in a way, from certain situations and finding love again. You learn so much about yourself through those processes over time. I think self-growth and discovery is one of the most important things that we go through as human beings and to be able to have music as my outlet for that has been super important for me.
As somebody that has experienced the creative side, as well as the business side of the industry, what female singers do you look up to in both regards?
I grew up listening to the really, really big voices of our time, like Celine Dion, Whitney Houston, and Mariah Carey. Those are people that I've pulled vocal inspiration from my whole life. But now [there are] the artists of our generation that I think are storytellers like Lorde, Lana Del Rey, Taylor Swift, and the women that are using their platforms to talk about authentic stories and to themselves. I think that's something that's very important for me.
I heard you recently had an interaction with Halsey that really had an impact on you.
It was in the process when I was talking to some different record labels, and I had chatted with her backstage at Coachella. She just shared her experience about some of the people at Capitol and she's a really sick artist. I love "Without Me," the song that just came out right now. She speaks really boldly and from her heart and I think we need more people like that in the world.
You're also an advocate for the LGBTQ community. As you take this next step in your career, what else would you like to advocate for?
LGBT is definitely something that's super close to me. This new music, the stories and the things that I'm talking about are just things that I've been through and experienced. I think people are really scared of the word "feminist." I think it has some negative connotations sometimes, and I think people are really quick to box women into certain categories. We're so multi-dimensional and there are so many layers, and just because I'm crying and I'm being vulnerable doesn't mean that I'm not a tough, badass woman. Just because I'm just being tough doesn't mean that I don't have emotions and feelings and care about people.
I think just being a really real voice for what it means to be a woman in 2019. I feel like we just need more real representations of that. The media has portrayed women in such a way over the last ... I mean, forever. Just by being myself and continuing to let people know that it's okay to just be you and be all of the f**king things that you are.
I was about to ask what it feels like to be a woman in pop right now, considering it's a very transitional period. We're slowly moving the needle.
We definitely are, and it has been slow. But I think it's a really empowering time to be a woman in music right now, and I think the more that we continue to lift up each other and just let everybody know that there's room at the table for everybody. I mean, obviously, competition's always a little healthy, but this sort of shoving elbows to get to the top; there's room for everybody.
I think we're all like, "Come on; girls have to lift up girls." You see a lot of people not doing that. I think it's an exciting time. I think we all really want change. I think if you do have a voice and you do have a platform, it is your duty to use it right now.
What can we expect from your collection as a whole?
They're just stories. I wrote about the last four years of my life, and moving from home to New York City for college, and finding myself in the city, and losing myself, and falling in love for the first time, and having my heart broken for the first time. It's just pretty "heart on your sleeve," honest sh*t that I went through. I think if people connect to that in some way, that's really what I know that I'm here for to do. I'm a storyteller, so that's what this collection of these next songs are going to be, are just stories.
Is it nerve-wracking at all to be so vulnerable?
Yeah. I've always had a problem with being vulnerable, of people thinking that I need help. I think I used to associate that with a sign of weakness, and I actually think that's the strongest way that you can be, is to be vulnerable and honest and open with your feelings. People just want to know that you're a human being and connect because life's hard. We all go through the same sh*t.  I think if we talked about it more, it wouldn't be so taboo, and such a stigma around being heartbroken, and mental health, and everything. It's hard to be vulnerable. It's really hard. It's not easy to stand up there and bare your heart to the world, but I think it would be a better place if more people did that.
This conversation has been edited for clarity and length.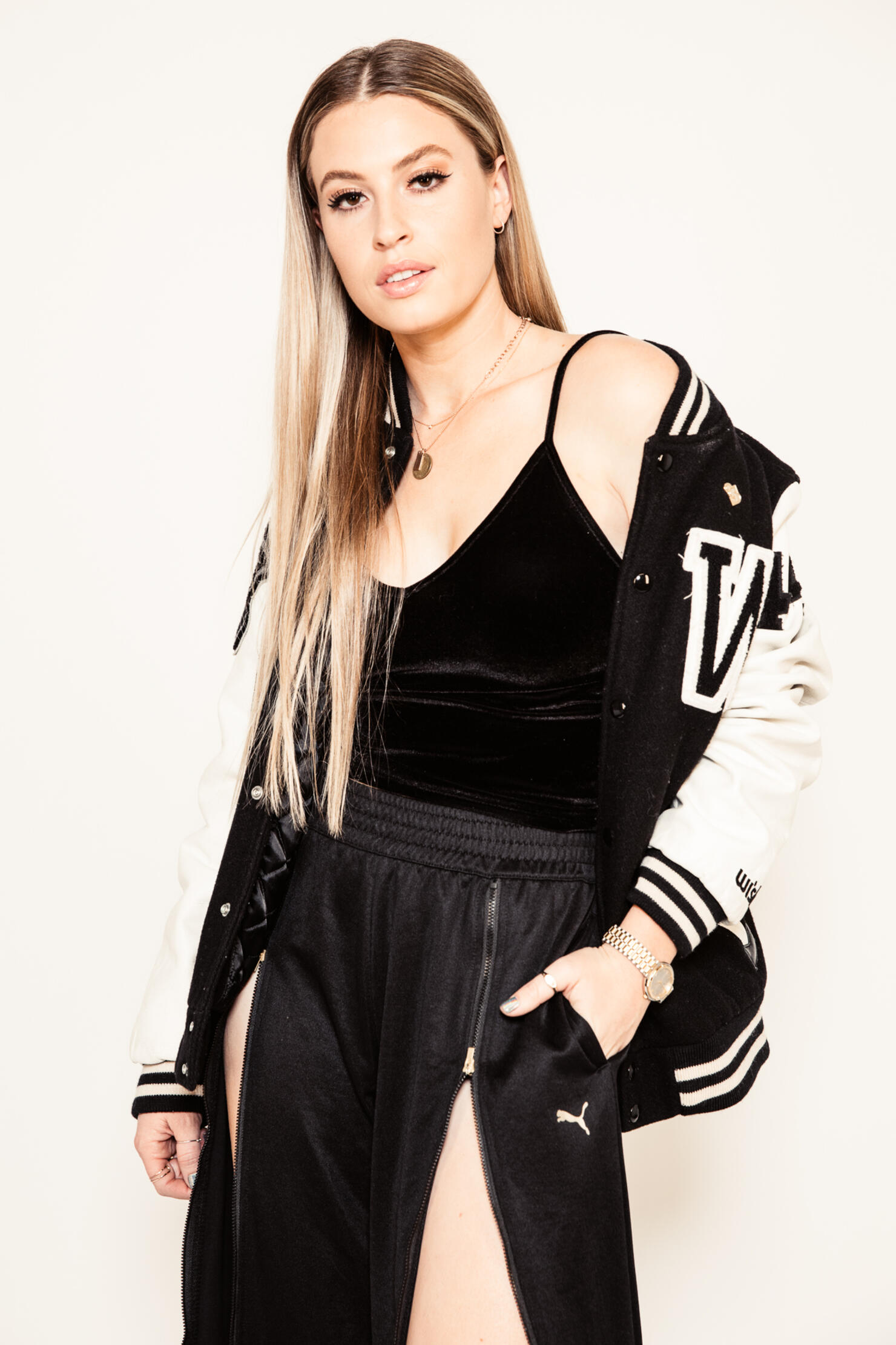 Photo: Rachel Kaplan for iHeartRadio