Roger Waters Personally Helped Rescue 2 Kidnapped Boys From Syria
By Andrew Magnotta @andrewmagnotta
January 25, 2019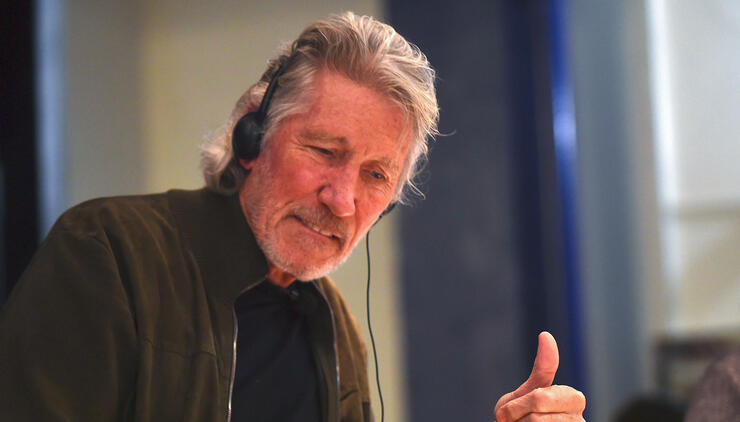 Former Pink Floyd mastermind Roger Waters is well known for his political and social activism, but the bassist recently put his money where his mouth is when it came to a pair of young refugees.
Two boys from Trinidad have been reunited with their mother four years after being kidnapped and taken to war-torn Syria by their Islamic extremist father. The boys arrived safely in Switzerland thanks to a plan hatched by Waters, human rights lawyer Clive Stafford Smith and several more brave humanitarians.
"That was the first time I've slept properly in four years," the boys' mother Felicia Perkins-Ferreira told the Guardian of the moment she got out of Syria with her children. "I often wouldn't eat for days, thinking, 'If they're not eating, why should I?' ... I'm really, really grateful and I wish I could meet [all the people who helped] and in one and embrace them."
Waters has been outspoken about the crisis in war-torn Syria in recent years and specifically in regards to the case of the two boys, who were abandoned after their father was killed fighting for the Islamic State group.
When the Rock and Roll Hall of Famer Waters couldn't persuade governments to intervene on behalf of the children, he hatched a plan to extricate them with Stafford Smith.
"Roger paid for a bunch of this stuff," Stafford Smith told Channel 4 News. "He didn't just do that, he came with us, and I have to saw I have great gratitude to Roger, also a bunch of other people. We made a good team, beating up on people who didn't want to get it done."
Stafford Smith works on behalf of the U.K.-based human rights defense organization Reprieve. Waters has worked with Reprieve occasionally over the years. He says Stafford Smith apprised him of the situation involving Mahmud, 7, Ayyub, 11, and their mother, Perkins-Ferreira, after his last tour.
He says he can only imagine how much it meant to the boys and their mother to be reunited — it sure meant a lot to him.
"They got back around midnight, and to see those beautiful children and Felicia. ... It was deeply, deeply moving," Waters recalled of when the rescue mission was completed.
Waters referenced the Syrian refugee crisis in multiple tracks on his 2017 solo album, Is This the Life We Really Want?
Photo: Getty Images
Chat About Roger Waters Personally Helped Rescue 2 Kidnapped Boys From Syria