Tori Kelly Bares Her Heart & Soul On New Song 'Change Your Mind'
By Paris Close
January 25, 2019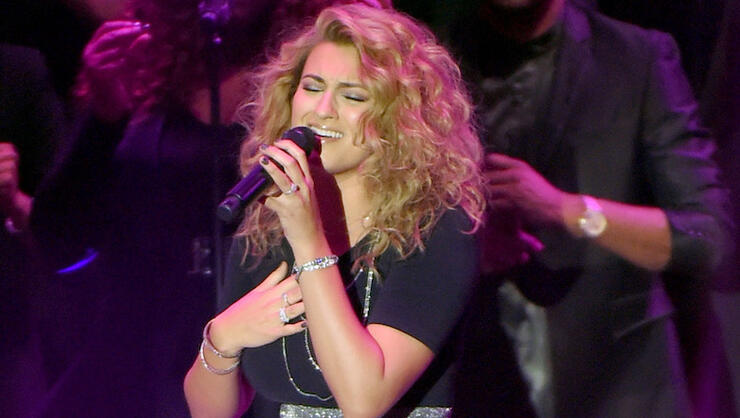 Tori Kelly finds her footing in pop music again on her latest song.
After dropping her gospel album Hiding Place in September, the 26-year-old has returned to her roots with the arrival of a new single titled "Change Your Mind." The Jimmy Napes-produced record, released early Friday morning (January 25), is not only packed with Kelly's powerhouse vocals but expresses an earnest story of forbidden love.
"He came to me like a song / Like one I knew all along / And daddy, he got a hold on me / I know you think that it's wrong / But he grew on me like a rose," the songbird sings in the opening verse over a smooth acoustic rhythm and a capella ad-libs.
The lyrics appear to call to mind a moment in which the singer begs her family's blessing of her admirer, whom she can't stop yearning after. The chorus echoes this sentiment, as Kelly pleads, "No one ever said it was easy / And I love him, you gotta believe me / No, it don't seem right / But I'll change your mind."
It's uncertain where Kelly drew inspiration for the track. However, it's reasonable to guess "Change Your Mind" may have been written about the songstress' own real-life journey to love with German basketball player André Murillo, whom she married in May 2018.
The singer's latest tune comes a month ahead of her upcoming 26-date "Acoustic Sessions Tour" kicking off on February 25.
Kelly is also nominated for two trophies at the 2019 Grammy Awards, including for Best Gospel Performance/Song for her track "Never Alone" with Kirk Franklin and Best Gospel Album for Hiding Place.
Photo: Getty Images
Chat About Tori Kelly Bares Her Heart & Soul On New Song 'Change Your Mind'