X Ambassadors Squash Toxic Relationships With "BOOM"
By Katrina Nattress
January 25, 2019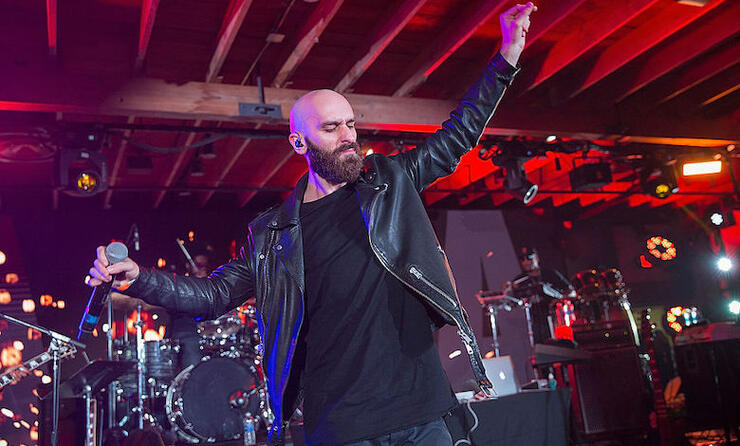 Most of us have had to deal with unhealthy relationships at one time or another. Sometimes they can be debilitatingly painful, and sometimes they give us the courage to stand up for ourselves and kick that toxic person to the curb. On X Ambassadors' latest single, "Boom," frontman Sam Harris favors the latter response.
After singing "My feet go boom boom boom" to a funky bass line, the vocalist declares that he's "Walking away from you."
During the bridge, he takes his confidence further: "You can't stop me/ Cuz my pain, uh huh/ Is gasoline," he proclaims. "I can't wait, no/ For nobody/ If you break my heart/ It's one, two, three/ Boom boom boom."
Harris describes the song's lyrical themes in a statement, admitting it's about disposing of toxic relationships. "I've had to break off a few of them recently myself, and I was writing all these sad songs because of it," he said. "I needed to write one to give me confidence again. To turn my pain into my power."
If that was the goal then X Ambassadors surely succeeded in this upbeat, empowering anthem. Listen to "Boom" below.
Although the band has yet to reveal details about their sophomore album, it's slated to come out sometime this year. "Boom" follows X Ambassadors' 2018 singles "Joyful" and "Don't Stay."
Photo: Getty Images
Chat About X Ambassadors Squash Toxic Relationships With "BOOM"