NFL Says Do-Over In Saints Rams Game Could Cost Over $100 Million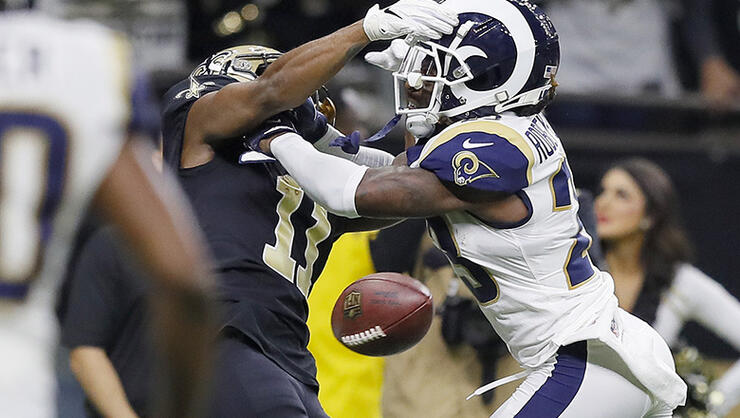 New Orleans Saints fans feel robbed after a missed call in the NFC Championship game cost their team a chance to play in the Super Bowl. A pair of angry Saints season ticket holders filed a lawsuit demanding a do-over, but the league explained that doing so could cost upwards of $100 million.
In a sworn deposition, NFL Chief Financial Officer Joseph Siclare explained that if they were to restart the game, the Super Bowl would have to be moved back, which would have a serious impact not only on the NFL, but on the city of Atlanta, all the fans, and all the sponsors. 
"The Super Bowl, the NFL's premier event, is a carefully planned and enormously expensive undertaking, with preparations carefully sequenced," from logistics to producing a "full-blown music concert at halftime," Siclare wrote, according to the New Orleans Advocate.
Last Sunday's game between the Saints and Los Angeles Rams has been mired in controversy after the referees missed an obvious pass interference call near the end of the game. Had the penalty been called, the Saints would have been able to run out the clock and attempt a walk-off field goal. Instead, the Saints had to kick the field goal, giving the ball back to the Rams who were able to tie the game before winning in overtime. 
Following the game, the NFL admitted to missing the call, and even fined Rams defensive back Nickell Robey-Coleman for his helmet to helmet hit on Saints receiver Tommylee Lewis at the end of the play.
Photo: Getty Images
Chat About NFL Says Do-Over In Saints Rams Game Could Cost Over $100 Million