Billie Eilish Announces Debut Album, Teases New Song
By Katrina Nattress
January 29, 2019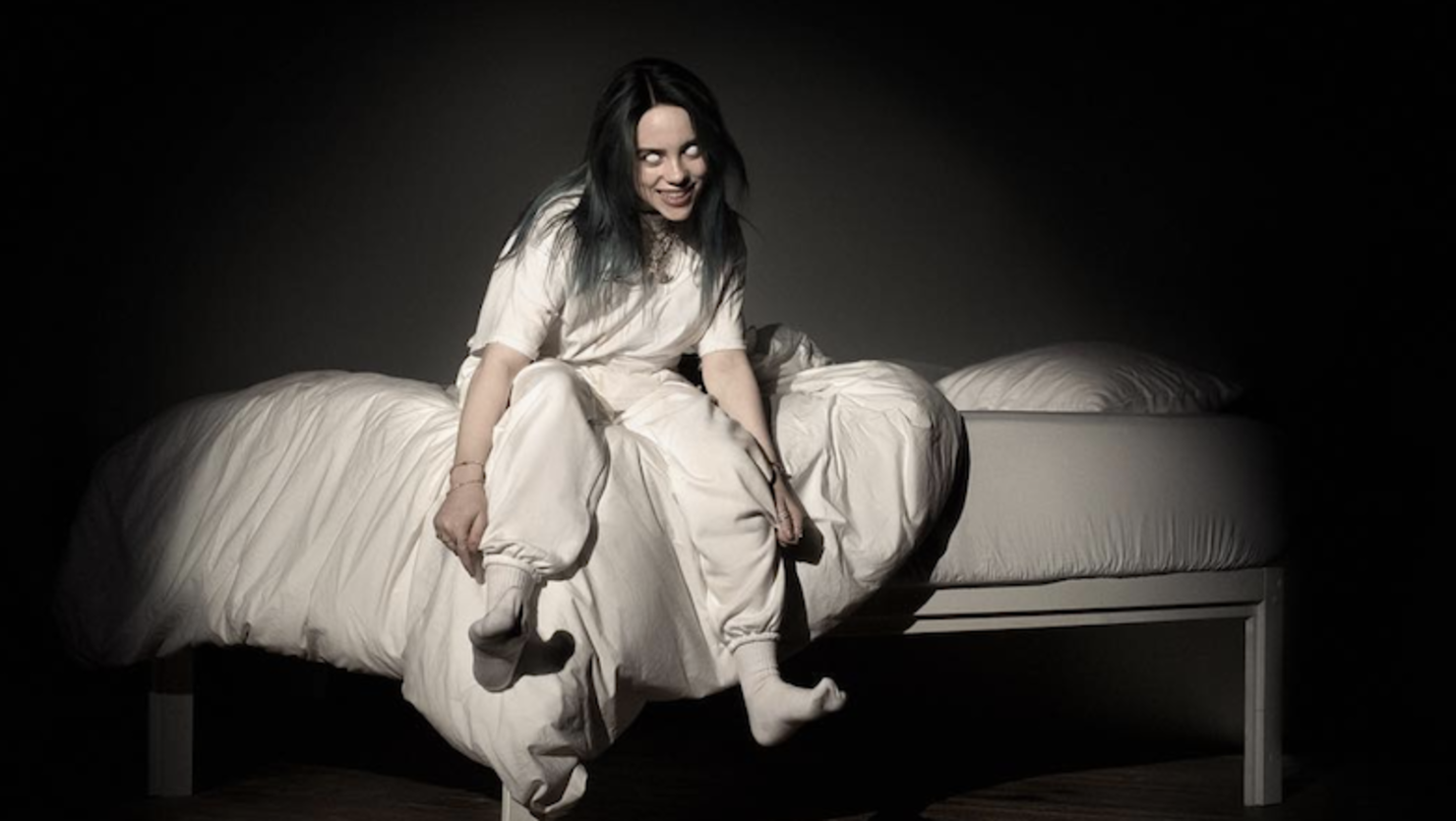 Ever since Billie Eilish released her first EP, dont smile at me, in 2017, we've been waiting with bated breath to hear her debut studio album. Last month, her brother and longtime collaborator Finneas O'Connor got us excited when he revealed that they had finished the record, but still no announcement about the freshman effort was made.
On Monday (January 28), the 17-year-old shared a mysterious clip where her head is being pushed in all different directions as she sings "What do you want from me/ Why don't you run from me/ What are you wondering/ What do you know/ Why aren't you scared of me/ Why do you care for me/ When we all fall asleep, where do we go?" The video was titled "Hahahahaha," and her Twitter feed was cleared aside from that post.
On Tuesday (January 29), the alt-pop star gave us a little more information in the form of a completely terrifying image on Instagram with the caption "DEBUT ALBUM: 'WHEN WE ALL FALL ASLEEP, WHERE DO WE GO?' NEW SONG OUT TOMORROW 9AM PT!!!" She later confirmed on Twitter that the demonic photo is the album's cover art. The song coming out tomorrow is presumably the same one she teased.
Though the alt-pop star hasn't divulged when we can expect When We Fall Asleep, Where Do We Go? we know it's coming, and that is something to get excited about.
Check out her announcement posts below.