lovelytheband Get Animated in "Maybe, I'm Afraid" Video
By Katrina Nattress
January 30, 2019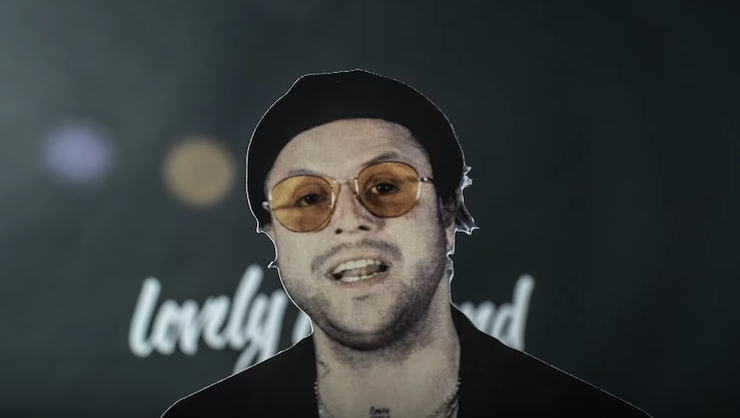 On Tuesday (January 29), lovelytheband shared the video for "maybe, i'm afraid" — the latest single off their debut album finding it hard to smile. The visuals find the band animated, soundtracking the story of two paper dolls trying to fight their way past demons and obstacles to be together. As vocalist Mitchy Collins admits "It's been a little hard/ I've been a little tough/ But maybe all along/ I'm afraid" we see the animated protagonists get through everything life throws at them.
Watch the "maybe, i'm afraid" video below.
The band recently announced their finding it hard to smile tour. The 31-date tour begins in Peoria, Illinois on March 26th and concludes at the Firefly Festival in Dover, Delaware on June 21st. Along the way, the three-piece will traverse the country, making stops in most major cities in the United States and Canada, and performing at a few festivals along the way, including BottleRock and Hangout Fest.
lovelytheband is nominated for three iHeartRadio Music Awards: Best New Rock/Alternative Rock Artist, Alternative Rock Song of the Year, and Alternative Rock Artist of the Year. Tune into FOX on March 14th from 8-10pm ET/PT to see what they take home.
Photo: YouTube
Chat About lovelytheband Get Animated in "Maybe, I'm Afraid" Video