Maren Morris Offers 'Real Talk' About Anxiety In 'Girl' Video
By Lauryn Snapp
January 30, 2019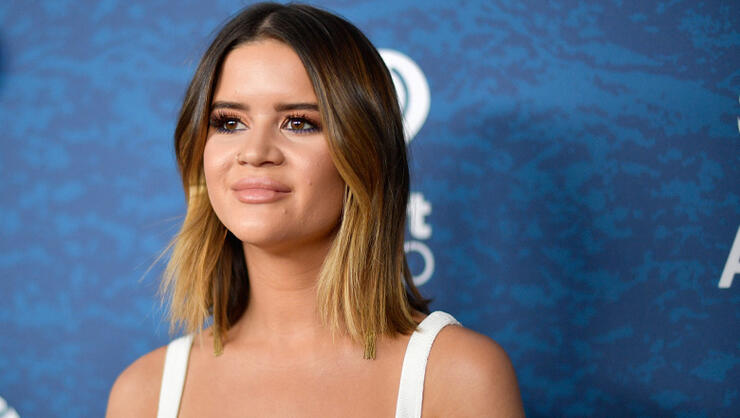 Do you ever feel like you are crippled with anxiety? You are not alone. Maren Morris knows that uneasy heart pounding feeling as well.
Maren shared a human reaction that she felt during the making her official video for her latest single, "Girl" which debuted last week.
After dropping a visualizer that leaves viewers wishing for Xanax, Maren decided to share a moment that she has personally experienced as a blossoming singer. It's a moment of her working diligently from a sound booth during a vocal lesson that may not be going as well as she had hoped. She is preparing to perform 'Girl' and tension feels high. The emotion in her instructor's voice is only matched by the breath support of Maren's diaphragm and it leaves viewers on edge. 
As it turns out, the tense moment was a factual tense moment that was intentionally included in the video's treatment.
Maren shared the clip on Instagram with the caption, "when you reenact your childhood for the video and it gives you actual anxiety. real talk.  #GIRL #thisguywastoogood . "
Real talk. We have all been there a time or two and the message that Girl brings country fans is unparalleled and overdue.
Listen to the tense clip from Maren's Instagram featured below and then watch the full video. Share your comments with Cody Alan on Instagram and Twitter @CodyAlan.
Photo Credit: Getty Images.
Chat About Maren Morris Offers 'Real Talk' About Anxiety In 'Girl' Video