Nick Cannon Will Take Over 'The Wendy Williams Show' While She Recovers
By Peyton Blakemore
January 30, 2019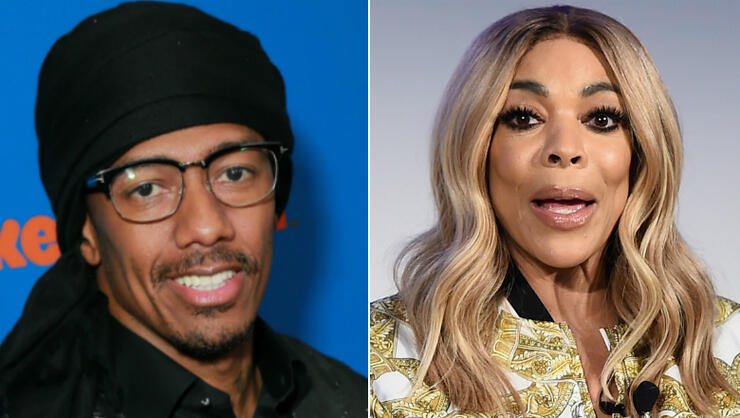 Nick Cannon is ready to make his mark on daytime TV.
The Wild 'N Out host was recently named as temporary host of The Wendy Williams Show as host Wendy Williams continues to recover from a shoulder injury. "Friend to the show and host of Fox's The Masked Singer and MTV's Wild n' Out,@nickcannonwill be guest hosting The Wendy Williams Show on Monday, February 4th, Tuesday, February 5th & Wednesday, February 6th," the talk show shared on Instagram Tuesday (January 20). "The new hour long episodes will include Wendy's staple Hot Topics segment, 'Ask Wendy,' celebrity interviews and more!"
As fans know, Wendy was hospitalized for a third time earlier this month due to complications stemming from her Graves' disease. "As Wendy Williams Hunter previously shared, she fractured her shoulder and has been on the mend. Over the past few days, Wendy has experienced complications regarding her Graves' Disease that will require treatment. Wendy will be under the strict supervision of her physicians, and as part of her care, there will be significant time spent in the hospital," read a statement from the Hunter family just weeks ago. "Despite her strong desire to return [to her talkshow], she is taking a necessary, extended break from her show to focus on her personal and physical well-being.Wendy thanks everyone in advance for their well-wishes and for respecting her and The Hunter Family's privacy during this time."
Wendy fractured her shoulder in December and then worried fans with her on-air behavior. Shorty after sustaining her injury, she slurred her words on-air and seemed out of it during an interview, which led her to issue an apology to her viewers. Since apologizing last month, blaming a bad reaction to pain medication for her "performance," Wendy has delayed her show's return twice. It was originally slated to return shortly after the New Year, however, it was pushed back to January 14, then the 21st in order to allow Wendy time to heal.
Photo: Getty Images
Chat About Nick Cannon Will Take Over 'The Wendy Williams Show' While She Recovers