College Football Considering Changes To Overtime
By Bill Galluccio
January 31, 2019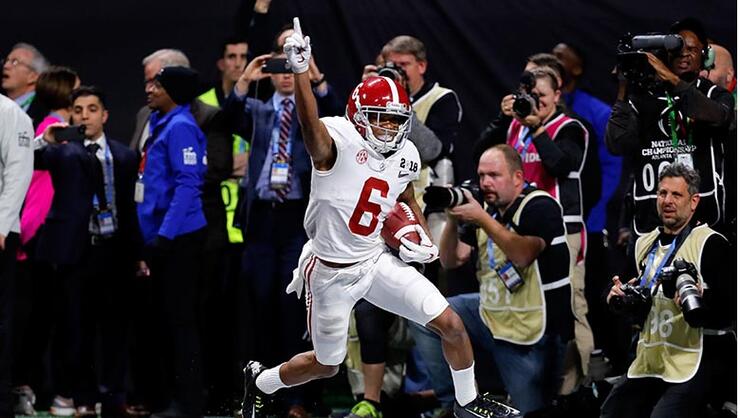 The NCAA's football oversight committee is reportedly looking to make changes to overtime rules in an attempt to make tied games end faster. Under the current rules, each team gets to possess the ball at the 25-yard line. If the game is still tied after each team gets the ball, they repeat the process until one team is victorious. This has led to some lengthy games as teams continue to trade scores with the short field.
Officials are also concerned that college players could be fatigued from the extra plays and are more likely to suffer injuries as the game goes on.
According to a report by the Associated Press, the oversight committee wants to keep overtime from stretching beyond two possessions for each team and will discuss potential changes to the rules during their annual meeting in February.
"The overtime process is really not broken," Steve Shaw, the national coordinator of football officials told the AP. "It's just when you go beyond two (overtime possessions), it's too much."
The committee will discuss a multitude of ideas, including eliminating field goal attempts in overtime, having teams start at the 40-yard line and giving each team one play to score from the two-yard line.
Photo: Getty Images
Chat About College Football Considering Changes To Overtime