The Most Romantic Movies To Stream On Netflix This Valentine's Day
By Emily Lee
January 31, 2019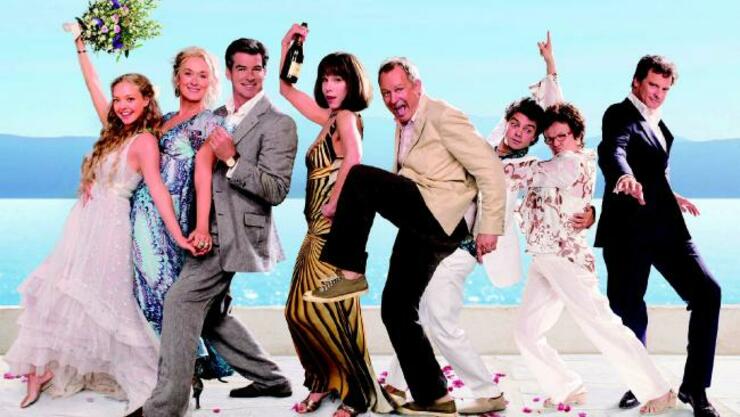 Valentine's Day is right around the corner. Instead of freaking out about planning a perfect date night, why not just stream a romantic movie on Netflix? There are tons of great options and the best part is you don't even have to leave your couch. Here are some of the best choices for you this Valentine's Day:
1) The Kissing Booth
A high school student named Elle finds herself face-to-face with her long-term crush, aka her best friend's older brother, when she signs up to run a kissing booth at the spring carnival. Will Elle risk everything, including her friendship with Lee, to make this relationship work? You'll just have to watch this adorable movie to find out.
2) Set It Up
When two exhausted and overworked personal assistants conspire to setup their demanding bosses to snag more free time, things (naturally) get out of control. Pretty soon, the charming leads of this delightful rom-com are falling for each other while workplace hi-jinx ensure around them.
3) To All The Boys I've Loved Before
Lara Jean has kept her world small throughout high school. Everything changes when secret letters she wrote to all of her crushes are accidentally mailed out...including one she wrote to her older sister's boyfriend. Yikes!
4) A Cinderella Story
This early aughts classic is the perfect feel good movie for you this Valentine's Day. Hillary Duff stars as Sam, a girl desperate to make it out of her hometown and go to Princeton, in this modern reimagining of Cinderella.
5) Beauty and the Beast
Emma Watson stars as Belle in this live action remake of the classic Disney Princess film Beauty and the Beast. It has all the magic and more of the original movie.
6) Definitely, Maybe
This charming romantic comedy has everything: a stellar cast (Ryan Reynolds! Isla Fisher! Elizabeth Banks!) a sweet story about a father and daughter, and a romance that will sweep you off your feet.
7) Mamma Mia!
Is there anything better than a musical romance? A musical romance with Abba songs and Meryl Streep. This feel good movie will have you singing along, dancing, and swooning this Valentine's Day.
8) Carol
This Academy Award nominated film will break your heart, but it's still worth a watch this Valentine's Day. Therese Belivet spots the beautiful, elegant Carol perusing the doll displays in a 1950s Manhattan department store. The two women develop a fast bond that becomes a love with complicated consequences. Who doesn't love a doomed love story, TBH?
9) One Day
We saved all the heartbreakers for last. One Day follows two friends, Dexter and Emma, as they meet on the same day every year. Watch along through their ups and downs and, ultimately, find their way back to each other over and over again.
10) P.S. I Love You
Is this the saddest romance film of all time? Possibly! But it's still a beloved movie that you can stream on Valentine's Day. Just remember to grab some tissues before pressing play.
Which one will you be watching?
Photo: Getty
Chat About The Most Romantic Movies To Stream On Netflix This Valentine's Day