14 Anti-Valentine's Day Songs For The Angsty Rocker In Your Life
By Katrina Nattress
February 1, 2019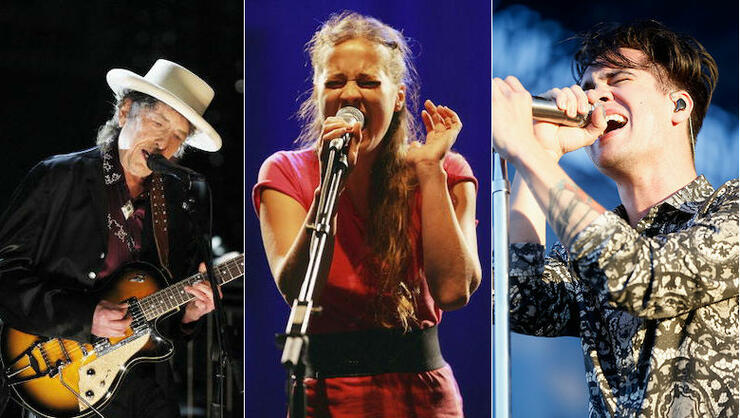 What is there to say about Valentine's Day that hasn't already been said? To many, it's a special day to celebrate the one you love; to some, it's a low key holiday that's a little overrated, and then there's those of us who straight up despise that wretched made up Hallmark gag show. This playlist is for the latter.
These songs flip love the bird with some of our favorite angsty lyrics. From the quintessential anti-love song, "Love Stinks," to Muse's ode to dying relationships, these are 14 anti-Valentine's Day for the angsty rocker in your life.
Fall Out Boy - "Tell That Mick He Just Made My List of Things to Do Today"
Most angsty lyric: "Let's play this game called "when you catch fire/ I wouldn't piss to put you out"/ Stop burning bridges, and drive off of them/ So I can forget about you"
J Geils Band - "Love Stinks"
Most angsty lyric: "You love her/ But she loves him/ And he loves somebody else/ You just can't win"
Joan Jett & The Black Hearts - "The Only Good Thing (You Ever Said Was Goodbye)
Most angsty lyric: "The only good thing you ever said was goodbye/ Now you're gone you won't see me cry"
Alkaline Trio - "Radio"
Most angsty lyric: "I wish you would take my radio to bathe with you/ Plugged in and ready to fall"
Muse - "Dead Inside"
Most angsty lyric: "Do you have no soul?/ It's like it died long ago"
Bob Dylan - "Love Sick"
Most angsty lyric: "I think of you and I wonder/ I'm sick of love/ I wish I'd never met you"
Alanis Morissette - "You Oughta Know"
Most angsty lyric: "And every time I scratch my nails/ Down someone else's back I hope you feel it/ Well, can you feel it?"
Panic! At The Disco - "I Write Sins Not Tragedies"
Most angsty lyric: "I mean, technically, our marriage is saved/ Well this calls for a toast/ So pour the champagne"
Soft Cell - "Tainted Love"
Most angsty lyric: "You need someone to hold you tight/ And you'll think love is to pray/ But I'm sorry I don't pray that way"
Pat Benatar - "Heartbreaker"
Most angsty lyric: "You're a heartbreaker/ Dream maker, a love taker/ Don't you mess around with me"
Joy Division - "Love Will Tear Us Apart"
Most angsty lyric: "Do you cry out in your sleep?/ All my failings exposed/ Gets a taste in my mouth/ As desperation takes hold"
Nazareth - "Love Hurts"
Most angsty lyric: "Some fools think/ Of happiness, blissfulness, togetherness/ Some fools fool themselves, I guess/ They're not foolin' me"
Fiona Apple - "Get Gone"
Most angsty lyric: "I'll idealize, then realize/ That it's no sacrifice because the price is paid/ And there's nothing left to grieve/ F**kin' go"
Blink-182 - "Dammit"
Most angsty lyric: "A day late a buck short I'm writing the report/ On losing and failing when I move I'm flailing now"
Chat About 14 Anti-Valentine's Day Songs For The Angsty Rocker In Your Life