Go Behind-The-Scenes Of Big Boi's 'Doin' It' Music Video
By Lauren Crawford
February 1, 2019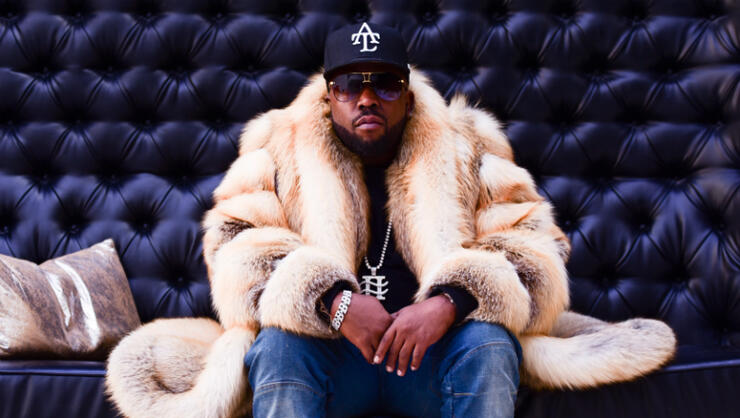 Big Boi is back with not one, but two new singles!
Ahead of what is sure to be an unforgettable Super Bowl LIII halftime show performance, the legendary rapper released a pair of new songs titled " Doin' It ," featuring Sleepy Brown , and "Return of the Dope Boi," featuring Killer Mike & Backbone , as gifts to his fans for his 44th birthday on Friday (February 1).
Big Boi's release of the two new tracks comes after the biggest hit of his solo career, "All Night." In somewhat unheard circumstances, the 2017 track became popular on both pop and rhythmic radio 14 months after the record was dropped. It's clear from the sound of his new tracks, Big Boi, who makes up one-half of OutKast , is on pace to surpass his previous personal best. "Return of the Dope Boi" is what some have called a "rap master classic," with it's showcasing of not only Big Boi's fiery flow, but also the unmatched flows of esteemed lyricists Killer Mike and Backbone. The track has a soulful sound with slick hooks that remind you of all those good ol' 2000's bass-knocking dirty south anthems.
" Doin' It ' on the other hand has more of a funk-hop vibe, and features piano backing — a fresh sound for the 44-year-old rapper. Following the release of the track, Big Boi gave a behind-the-scenes look at the song's forthcoming music video, which features tons of owls, Sleepy Brown on the piano, and shots of the rapper just doin' it!
Check it out below!
As fans know, Big Boi is set to take the Super Bowl LIII halftime show stage in his hometown of Atlanta, Georgia on Sunday (February 3), alongside Travis Scott and headliners Maroon 5 . It's been rumored that Big Boi will be joined by a few fellow Atlanta-born music legends for a tribute to the great city and its large contribution to the music industry.
Chat About Go Behind-The-Scenes Of Big Boi's 'Doin' It' Music Video